a
Naval Defense Industry News - India
Indian Navy Orders 7 New Project 17A Stealth Frigates From Local Shipyards MDL And GRSE
Under project P-17A, Mazagon Dock Ltd (MDL), Mumbai, will make four stealth frigates while Kolkata shipyard Garden Reach Shipbuilders and Engineers Ltd (GRSE) will make three such frigates, all of which will be of the same design.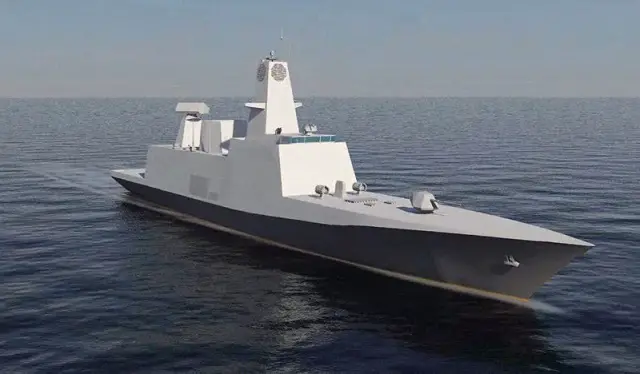 Computer rendering of Project 17A Stealth Frigate
"This is the highest-ever order which GRSE has got. This shows how much trust the government and the Navy has on us. It is a big shot in the arm for us," said GRSE's Chairman and Managing Director Rear Admiral A K Verma.
The Project 17A-class frigate is a follow-on of the
Project 17 Shivalik-class frigate
for the Indian Navy. The construction of the first ship is expected to start by early 2017 and is expected to be launched by 2020, following an upgrade of the two shipyards to incorporate modular construction techniques.