a
Defense Industry News - USA
US Missile Defense Agency Awards Raytheon $559 Million for Standard Missile-3 (SM-3) Block IB
The Missile Defense Agency awarded Raytheon Company an undefinitized contract action for a fiscal year 2015 contract valued at $559,206,957 million for Standard Missile-3 Block IBs, which are guided missiles used by the U.S. Navy to provide regional defense against short- to intermediate-range ballistic missile threats.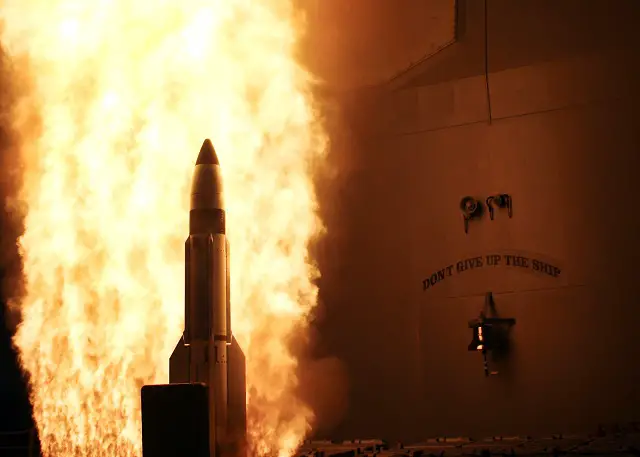 A SM-3 Launches from USS Lake Erie during a test
(File Picture: US Navy)

Under this contract action, which was announced April 30 by the Department of Defense, Raytheon will deliver an initial quantity of 44 Standard Missile-3 Block IB all-up rounds and provide the work required to produce and deliver the third stage rocket motor reliability growth and design enhancements. The government expressed its intention to purchase additional missiles up to a total quantity of 52.

"We've consistently demonstrated the SM-3 Block IB's quality, and now combatant commanders are focused on building up their quantities," said Dr. Mitch Stevison, Standard Missile-3 senior program director. "This contract award reflects the confidence the Missile Defense Agency has in this missile's regional ballistic missile defense protection."

Final assembly of the SM-3 Block IB takes place at Raytheon's state-of-the-art SM-6 and SM-3 all-up-round production facility at Redstone Arsenal in Huntsville, Ala.

Deployed at sea for the first time in 2014, the SM-3 Block IB is on track for land-based deployment in Romania this year in line with the second phase of the Phased Adaptive Approach, the U.S.'s plan for missile defense in Europe.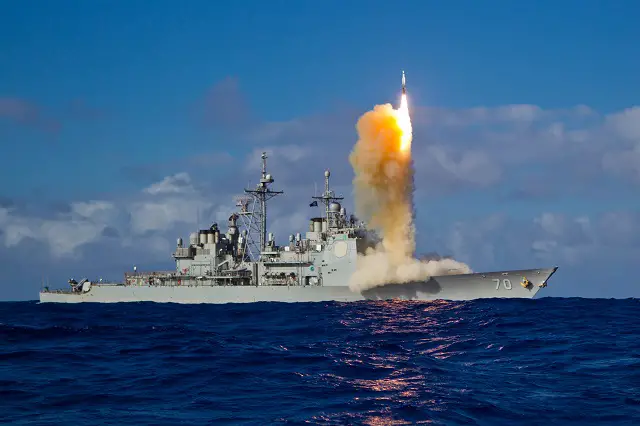 PACIFIC OCEAN (May 15, 2013) A Standard Missile-3 (SM-3) Block 1B interceptor missile is launched from the guided-missile cruiser USS Lake Erie (CG 70) during a Missile Defense Agency and U.S. Navy test in the mid-Pacific. The SM-3 Block 1B successfully intercepted a target missile that had been launched from the Pacific Missile Range Facility at Barking Sands in Kauai, Hawaii. Lake Erie detected and tracked the target with its onboard AN/SPY-1 radar. The event was the third consecutive successful intercept test of the SM-3 Block IB missile. (U.S. Navy photo/Released)

About the Standard Missile-3
SM-3s destroy incoming ballistic missile threats in space using nothing more than sheer impact, which is equivalent to a 10-ton truck traveling at 600 mph. The next-generation SM-3 Block IB incorporates an enhanced two-color infrared seeker and the Throttleable Divert and Attitude Control System, a mechanism that propels the missile toward incoming targets.

» More than 200 SM-3s have been delivered to the U.S. and Japan to date.
» Raytheon is on track to deliver the next-generation SM-3 Block IB in 2015.
» SM-3 Block IIA, co-developed with Japan, will have larger rocket motors and a bigger, more capable kinetic warhead. It's on track for deployment at sea and ashore in 2018.