a
Naval Forces News - NATO
NATO Anti-submarine warfare exercise 'Dynamic Mongoose' starts off Norway with Ten Navies
NATO started its biggest anti-submarine warfare exercises this year in the North Sea on Monday (4 May 2015), for drills focused on detecting and defending against submarines. This year the ASW exercises involves four submarines, 11 aircrafts and four surface ships. Ten Allies are joined this year for the first time by NATO partner Sweden. The objective is to provide the best anti-submarine warfare training to NATO naval forces and to guarantee their interoperability in a multi-national environment.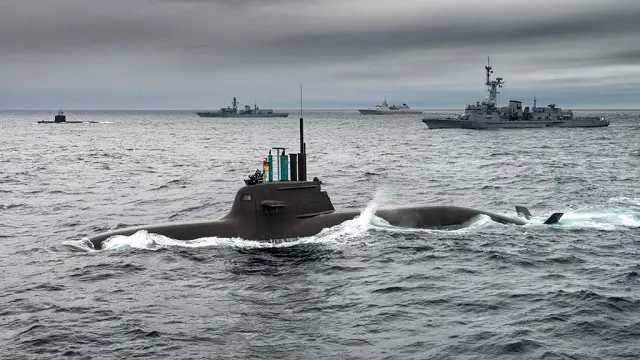 Units in formation during NATO exercise Dynamic Mongoose near Norwegian coast, including a German Navy Type 212 Submarine and a French Navy Leygues class ASW Frigate. Picture: NATO
"It will allow us to exercise our anti-submarine warfare capabilities in a complex and challenging environment," said Rear Admiral Brad Williamson, Commander of Standing NATO Maritime Group 2.

The submarines will take turns trying to approach and target the ships undetected, simulating an attack.

"The presence of NATO in Norwegian waters will enhance interoperability and will allow NATO to familiarize with Norwegian waters," said Commodore Ole Morten Sandquist, Commander of the Norwegian fleet.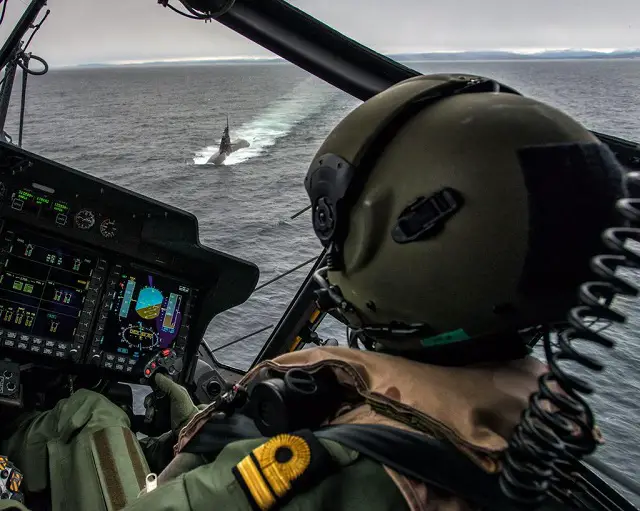 German Submarine flight over by a Netherland NH90 NFH ASW helicopter during NATO exercise Dynamic Mongoose. Picture: NATO
Submarines from Germany, Norway, Sweden and the United States are taking part along with 13 surface ships from Canada, France, Germany, the Netherlands, Norway, Poland, Spain, Turkey, the United Kingdom, and the United States.

Two research vessels – one Norwegian and one NATO-owned – are also participating. Norway, as the host nation, is providing support from the Haakonsvern Naval Base and the Sola Air Base, both of which are located near Bergen. France and Germany are also providing maritime patrol aircraft for the exercise.