a
Naval Defense Industry News - UK, Portugal
Vector Aerospace demonstrates flexibility in Portuguese Navy Mk.95 Lynx programme

Vector Aerospace's world leading position for maintenance, repair and overhaul (MRO) of the Lynx military helicopter has been further underlined by a programme conducted at the company's Fleetlands facility in Gosport, Hampshire and the Portuguese Navy Squadron based in Lisbon.
Portuguese Navy Mk.95 Lynx Helicopter ©Portuguese Navy

The initial project involved one of the Portuguese Mk.95 Lynx, being inducted into Fleetlands for structural repairs together with significant rectification of the fuel systems, flying controls, electrical looms, engine doors, cabin doors and a complete refinish of the airframe. In order to meet the Portuguese Navy's deadline, Vector completed the work by deploying a team of three mechanics and an electrician to Lisbon.

While on-site, the Vector team also carried out rectification work which enabled another Lynx to be returned to service. The Portuguese Navy reports that overall they are very impressed with the level of support provided to the project and that the route for future opportunities is opened.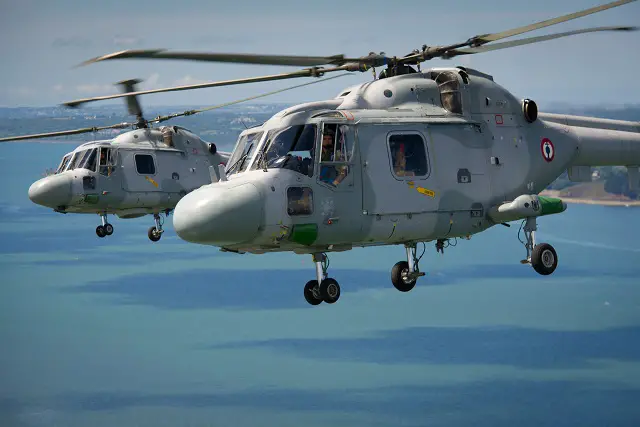 Two French Navy Lynx Mk.4 helicopters fly in formation over Brittany. S.Marc©Marine Nationale

As recently reported in November 2014, Vector also secured the agreement of a long-term contract to provide structural maintenance and technical support for the French Navy's Lynx Mk.4 helicopter fleet. Fleetlands has the only main build/repair jig for this aircraft type in the world, making Vector the leading supplier of deep structural repairs on the Lynx platform.

Vector Aerospace UK Managing Director Michael Tyrrell said, "This project is another significant step in our expansion into world markets for rotary wing MRO."