a
Naval Forces News - Russia
Russia - China Joint Naval Group Moving to Dardanelles and the Bosphorus straits
Type 054A Jiangkai II frigates Linyi (547) and Weifang (550) of the Navy of China (PLAN) and missile hovercraft Samum (616) of the Black Sea Fleet are passing the central part of the Black Sea. On May 14, they will pass through the Bosphorus and the Dardanelles. The first phase of the Russian-Chinese naval exercise Maritime Cooperation-2015 is over and it was a success, the chief of the Black Sea Fleet's staff, Vice-Admiral Alexander Nosatov, has told the media.

"The first phase of the exercise is over. The ships are getting ready for the second phase in the Mediterranean Sea. All plans have been agreed, everything proceeds according to the original schedule. I am certain that the second phase will be successful, too, and will be of importance to practising joint operations," Nosatov said.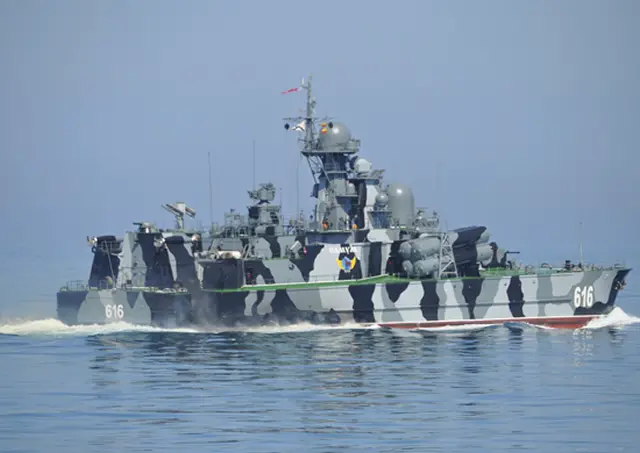 Bora-class guided missile hovercraft (NATO: Dergach class) Samum takes part in the joint maneuvers.

The ships are performing maneuvering and communication trainings in the course of their way to the Mediterranean. Every nautical mile is used for improvement of the sailors' skills.

The reports concerning the activities are received by the united staff of the exercise located in Divnomorsk (Novorossiysk naval base).

"Naval interaction – 2015" exercise will involve about 10 ships of the Russian and Chinese warships of different types and will take place on May 17-21.