a
Naval Forces News - Russia
Russian Navy Future Leader Class Destroyers To Be Fully Nuclear-Powered

According to ITAR-TASS citing a source in the defense industry, Russia's Defense Ministry has amended a technical assignment for developing the Leader-type missile destroyer for the Navy, which will have a nuclear power unit as the sole option.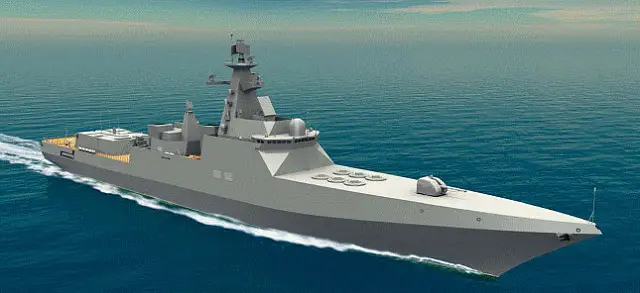 T welve ships of the 10,000t "Leader class" are planned to enter service from 2023-25, split between the Northern and Pacific Fleets. They will all be nuclear powered. They will be fitted with the ABM-capable S-500 SAM and Kalibr (SS-N-27) cruise missile. Image for illustration purpose only:
Severnoye Design Bureau Project 21956 class destroyer.

"The Navy's command has given up the development of the Leader ship with a gas turbine power unit. In accordance with the amendments in the technical assignment approved by the Defense Ministry, the conceptual designing involves only one option with a nuclear power unit," the source said.

This decision is prompted by the need to have an offshore maritime zone ship that can sail to unlimited distances, he said.

The Severnoye design bureau in St. Petersburg in northwest Russia is preparing the technical design, which is expected to "be completed in 2016," the source said.

The Leader-type destroyers are set to replace Project 956 and Project 1155 ships. The Russian Navy intends to order 12 new destroyers, six for the Northern and six for the Pacific Fleet.

Sources in the defense industry told TASS news agency the industry was ready to develop reactors for new destroyers but a nuclear power unit would cost more than the gas turbine version.

The cruise missiles Caliber and Onyx or their modifications, as well as S-500 air defense systems capable of destroying targets in outer space, were previously mentioned as possible armaments for the Leader-type destroyers.

A source in the defense industry told TASS the Russian Navy could get the next-generation lead destroyer no sooner than 2023-2025.