a
Naval Forces News - Netherlands
Refit and maintenance of RNLN torpedo ship Zr Ms Mercuur by Damen

Damen Shiprepair & Conversion has recently won the contract for the life-prolonging maintenance and refit project of the Royal Netherlands Navy torpedo ship Zr Ms Mercuur.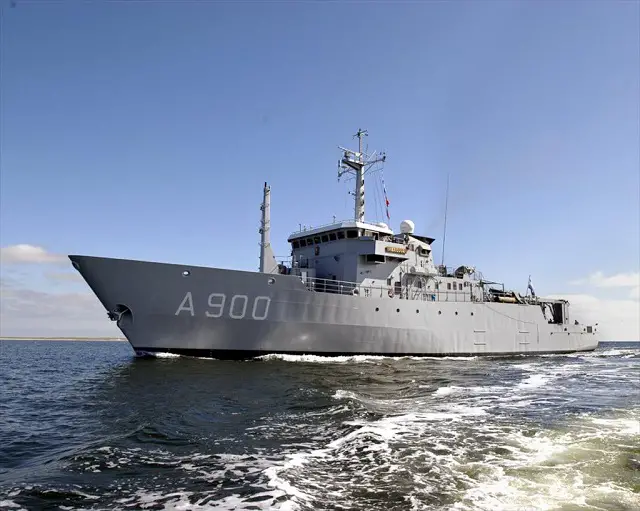 The ship, originally built at Damen Schelde Naval Shipbuilding in 1987, will be refitted in order to make her suitable for a range of new tasks and assignments. The aim of the maintenance project is to keepthe ship operational until 2025.

The bridge layout will be reconfigured with new communications equipment. Furthermore, the bow will be reinforced and several areas will receive a 'facelift' – for example, a completely new and fully equipped kitchen will be installed.

During the refit/maintenance project the vessel will be berthed at Damen Shipyards Den Helder, the Netherlands, from the 7th of September 2015 until the beginning of 2016, when the ship willtowed to Damen Shiprepair Harlingen for dry-docking and painting. The Zr Ms Mercuurneeds to be fully operational within 12 months.