a
Naval Forces News - UK
Royal Navy Echo Class Survey Vessel HMS Enterprise to Conduct Intelligence Mission In Med.
The Royal Navy Echo class survey vessel HMS Enterprise will replace Albion class assault ship HMS Bulwark in the Mediterranean sea and shift focus on intelligence gathering role to disrupt the smuggling networks and the criminal gangs running the illegal migration operations.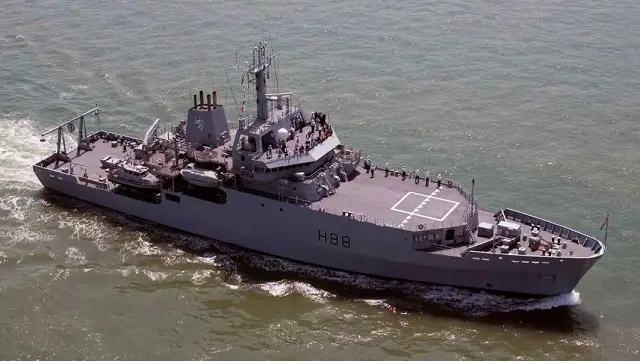 HMS Enterprise. Picture: Royal Navy

Downing Street spokesperson said "The information uncovered by analysts will be used to help disrupt those orchestrating the smuggling, and could pave the way for the second phase of the operation which would involve intercepting smugglers' vessels on the high seas and - subject to agreement from others - in territorial waters, and impounding their vessels."

Enterprise is not new to such an intelligence gathering role having patrolled off the coast of Iraq and hunted pirates through the Gulf of Aden and off the Somali coast.