a
Naval Forces News - Singapore
First of Eight Littoral Mission Vessels Launched by ST Marine for Republic of Singapore Navy
Singapore's Minister for Defense Ng Eng Hen on Friday officially launched Independence, the Republic of Singapore Navy (RSN)'s first Littoral Mission Vessel ( LMV), which marked a significant milestone for the LMV program. The eight new LMVs will replace the RSN's Fearless-class patrol vessels (PVs), which have been in service for 20 years.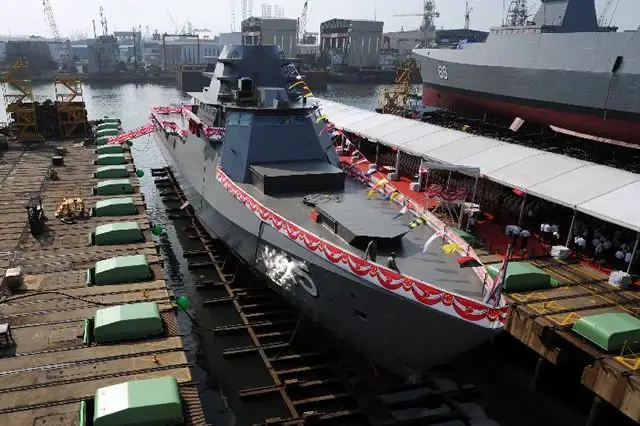 Photo taken on July 3, 2015 shows the first of class littoral mission vessel "Independence" in the dry dock at Singapore's ST Marine Benoi Shipyard. The vessels will be fitted with 12x VL MICA surface to air missiles in VLS cells.. (Xinhua/Then Chih Wey)

The new LMVs are designed and equipped with advanced combat capabilities and technologies to further strengthen RSN's ability in the seaward defense of Singapore and protecting sea lines of communication.

One of the key features of LMVs is the Integrated Command Center where the ships Bridge, Combat Information Center and machinery Control Room are co-located, said Chew.

The LMVs also have greater endurance and are able to stay at sea for up to 14 days (3,500 nautical miles). The LMVs ability to respond rapidly to maritime security incidents is further enhanced with its faster speed in excess of 27 knots and the ability to support a medium-lift helicopter.

The vessels will be fitted with 12x VL MICA surface to air missiles in VLS cells.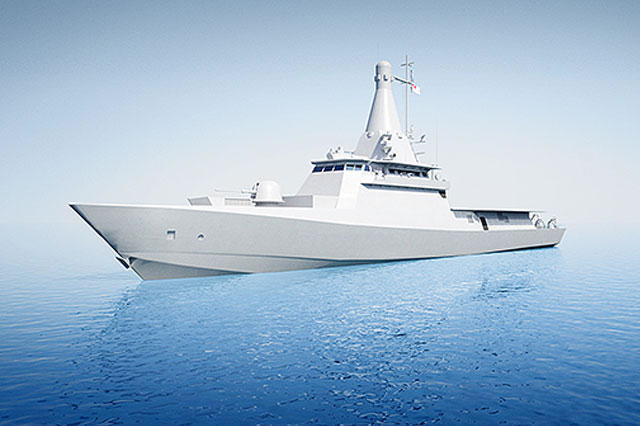 Littoral Mission Vessel. Picture: RSN

The LMVs will be able to carry out maritime security operations and safeguarding the region sea lines of communication more effectively and efficiently. Although larger in size, the LMVs with the innovative design, will be able to operate with a leaner crew size. Adopting the concept of "mission modularity", these vessels are highly configurable and can embark on a range of mission modules to meet the specific mission needs. The first LMV will be delivered to the Navy in first quarter of 2016, it will then undergo sea trials and is set to be fully operational by 2017.