a
Naval Forces News - Russia
Live Paket-NK Torpedo Launched from Russian Navy Corvette Boiky During ASW Exercise
During a recent Russian Navy anti-submarine warfare (ASW) exercise (in February this year),
Steregushchiy class
corvette
Boiky
(Project 2038.1) fired a live Paket-NK (ПАКЕТ-НК) torpedo. The exercise also involved Parchim-class corvette
Kalmykia
(Project 1331M), Kilo class submarine
Vyborg
(Project 877) and a Kamov Ka-27 ASW helicopter.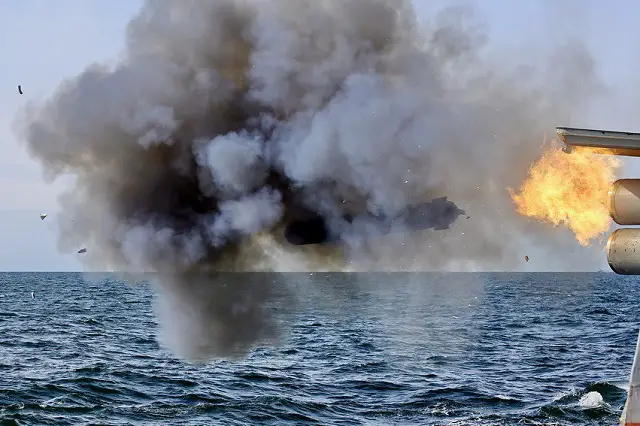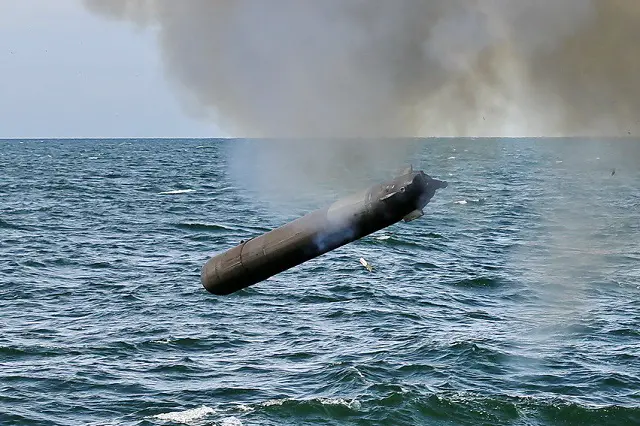 A live Paket-NK dual use anti-torpedo and anti-submarine torpedo is launched from the Steregushchiy class corvette Boikiy. Pictures via BMPD.livejournal.com
Paket-NK is a newly introduced system in the Russian Navy and this was the first live test of the system from an active vessel. According to its manufacturer, JSC "Tactical Missiles Corporation", it is a dual mode torpedo intended to destroy both submarines and torpedoes in the near field of the ship.

The complex consists of a control system, specialized sonar targeting, and the launchers themselves. It can be stand-alone or as part of the ship's Combat Management System. When integrated to the CMS, Paket-NK provide automatic ASW and anti-torpedo protection according to the ship's sonar systems and stations, as well as detection, classification and definition of the parameters of motion attacking the ship torpedoes.

A Paket-NK torpedo has a diameter of 324mm and length of about 3200mm. Its weight is approximately 385 Kg with 70 Kg of TNT equivalent for the warhead. Its speed ranges from 30 to 50 knots with a range of about 10 nautical miles.

Paket-NK may eventually replace the "old school" RBU family of anti-submarine and anti-torpedo rocket launcher in service since the 1960ies.

Steregushchiy class corvette Boikiy during the ASW exercise. Picture via BMPD.livejournal.com
Designed by Almaz Central Marine Design bureau, the Project 20380/20382 is a well-balanced ship in terms of armament and displacement, designed to operated in littoral areas and shelf seas. Its main missions include protection of territorial waters, exclusive economic zone, continental shelf, offshore areas, naval bases and ports. The ship represents a versatile platform easily transformable to meet customer's requirements.