a
Naval Forces News - France
Pictures: First Operational Deployment for French Navy's Newest Frigate Aquitaine (FREMM)
The latest and most modern addition to the French Navy (Marine Nationale) fleet, the
Aquitaine
Frigate (head of the class and first FREMM frigate built by DCNS), set sailed yesterday to join the
Charles de Gaulle
Carrier Strike Group (CSG) in the Persian Gulf. This first operational deployment happens just two weeks after the French Navy officially
declared the vessel to be in "Active Duty"
.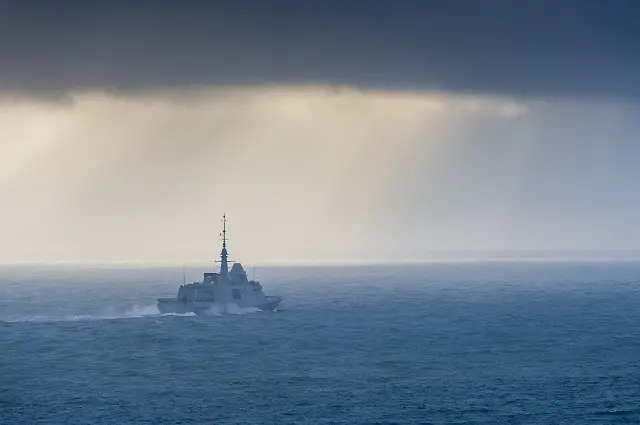 4:30 p.m. The Multi-Mission Frigate (FREMM) Aquitaine leaves Brest naval base to join the CSG in the Persian Gulf. Picture: L.Bernardin©Marine Nationale
According to the French Navy, the Multi-Mission Frigate (FREMM) Frigates are a centerpiece of the modernization of the Navy. They are a game changer in particular with their high technology, versatility and flexibility. The first ship of the class,
Aquitaine,
is
based in Brest, Brittany (Western France).
To learn more:
Link to FREMM Frigate (Aquitaine class) technical datasheet