a
Naval Forces News - Finland
Finnish Navy Issues RFI for Four New Corvette-Size Fighting Ships Suited for Ice Conditions
Finnish Minister of Defence, Jussi Niinistö, has given the Defence Forces a mandate to start the Finnish Navy project, Squadron 2020. The aim of the Squadron 2020 project is to construct four new corvette-size fighting ships for year-round operation in the special weather and ice conditions at the Baltic Sea.

The Request for Information informs shipyards about the project and inquires know-how and price information from shipbuilders and suppliers to base the Request for Quote on. The RFI was sent out on 18 December 2015 and answers are requested by the end of March next year.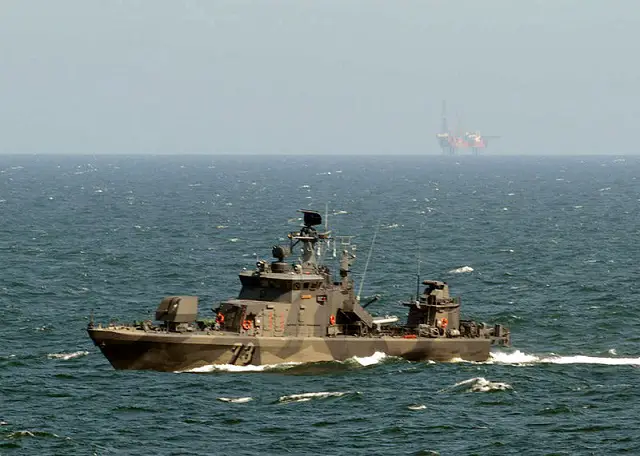 The Finnish Rauma-class missile boat FNS Naantali (PTG 73) steams through the Baltic Sea during exercises supporting Baltic Operations (BALTOPS). U.S. Navy photo
The four new vessels will replace the already decommissioned FNS Pohjanmaa, four Rauma-class fast attack missile craft and two Hämeenmaa-class minelayers that will reach the end of their life-cycle by the mid-2020s. The new vessels will guarantee the ability of the Finnish Navy to, among other things, surveil and safeguard our territorial integrity at sea and to protect maritime connections. Without the new vessels, the Finnish Navy wouldn't be able to complete its statutory obligations in the future.

Central criteria for selecting the constructor are the Finnish Navy's strict requirements for the ships' performance in winter conditions and naval mine-laying capability. Foreign military shipyards are not able to provide standard plans for ships suitable for Finland's needs and conditions. Maintenance, service and repairs are of critical importance for the vessels' performance and need to be mainly available in Finland.

The new vessel class project is estimated to require a funding of €1.2bn, and the life-cycle of the vessels will be at least 35 years.

The public parts of the Request for Information, prepared by the Defence Forces Logistics Command, will be sent to companies, who may have know-how and systems relevant for the project. The companies may put in a tender for the complete project or some part of it, for example for weapon and censor systems. Complementary, classified materials will be provided at a seminar to be held later on.

Procurement decisions will be made in the course of next year. Upon completion of the contract negotiations, the contracts will be signed in 2019. The first naval engineering tests are scheduled for 2020 and according to plan the last ship should be handed over to the Finnish Defence Forces in 2024.