a
Naval Forces News - Russia
Russian Navy Severodvinsk SSGN Submarine Launches Kalibr Cruise Missiles During State Trials
The
Project 885 Yasen-class
nuclear-powered submarine
Severodvinsk
(K-560) has launched 3M-54 and 3M-14 cruise missiles during its state trials, Director of the Malakhit Marine Design Bureau Vladimir Dorofeyev said on Tuesday.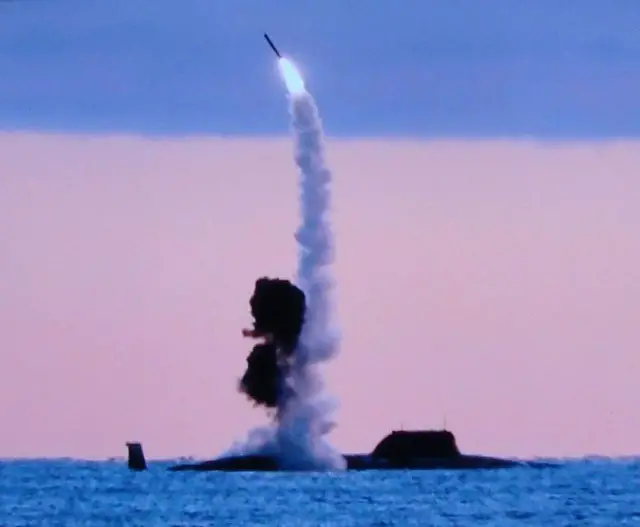 File picture from May 2013: Severodvinsk test firing Kalibr missile system while suface.
Picture via bastion-karpenko.narod.ru

The Malakhit Design Bureau is a subsidiary of the United Ship-Building Corporation.

The nuclear-powered submarine Severodvinsk used the Kalibr missile system to perform launches, Dorofeyev said in an interview with the Military-Industrial Courier weekly.

"During its state trials, the nuclear-powered submarine Severodvinsk has successfully launched cruise missiles designed to hit surface ships and coastal targets at long ranges," the design bureau's director said.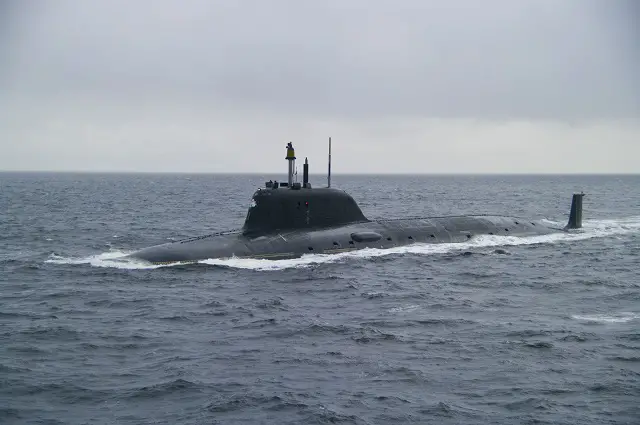 Russian Navy Project 885 Yasen-class Submarine Severodvinsk (K-560) underway

During the construction of the Project 885 nuclear-powered submarine, Russian shipbuilders installed torpedo tubes at an angle to the center plane for the first time in the history of ship-building in Russia, he added.
Also, the cruiser Severodvinsk and submarines of the same type will be armed with vertical launchers to fire missiles of the Kalibr and Oniks systems. The Project 885 nuclear-powered submarine is armed with ten 533mm torpedo tubes, as well as eight 32-tube vertical launchers located after the conning tower.
The Project 885 nuclear-powered submarine can accomplish a wide range of tasks thanks to its Kalibr missile system. In particular, the submarine can provide antisubmarine defense and attack ground targets at a distance of up to 1,500 kilometers (932 miles).
According to Dorofeyev, the design of the new Russian-made nuclear-powered submarine slightly outpaces US developments.
"This submarine will help the Navy and the country to perform a new function, i.e. non-strategic nuclear deterrence through the use of precision long-range cruise missiles,"
Dorofeyev said.
© Copyright 2015 TASS. All rights reserved. This material may not be published, broadcast, rewritten or redistributed.


Link to
Project 885 Yasen-class technical datasheet