a
Naval Forces News - UK
Testing Times Ahead for the Royal Navy F-35B Lightning II Fighter
The Royal Navy's strike fighter of tomorrow will be tested to the limit by BAE Systems – without ever leaving the ground. Scientists and experts on Humberside will be putting strains and stresses on the F-35 Lightning II – the aerial punch of HMS Queen Elizabeth and Prince of Wales – to ensure the stealth fighter-bomber is up to a lifetime of demanding operations.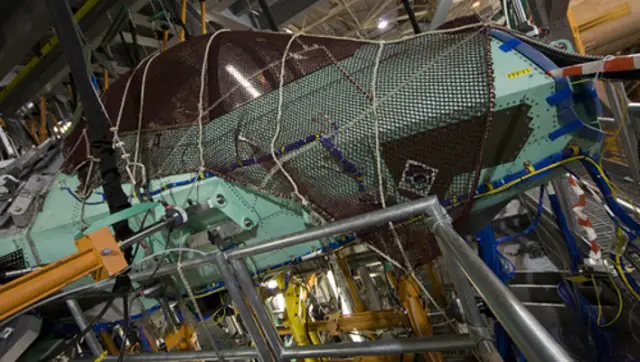 The F35 fighter's airframe will be tested to the limit. Picture: BAE Systems

The airframe of each F-35, which is being built jointly by Lockheed Martin and the UK's BAE Systems, has a lifespan of around 8,000 hours – more than 47 entire weeks airborne.

Two 8,000-hour tests have already been conducted by the BAE team at their Military Air and Information site in Brough, just west of Hull.

Now a third stage is about to start to prove the airframe will be able to safely handle a variety of flying conditions it could experience when in service.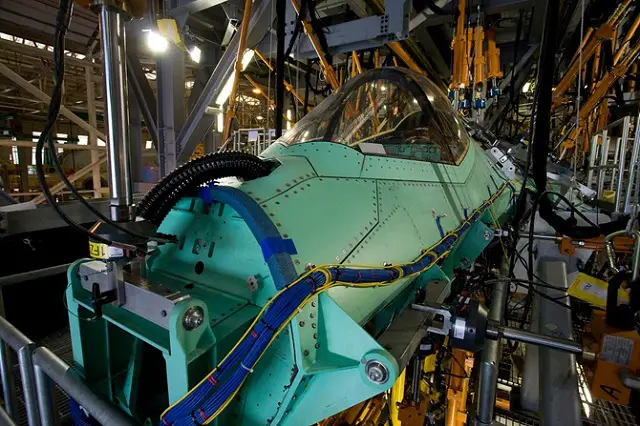 The engineers use a special 350-tonne test rig, which has been built to 'fly' the F-35 through a series of scenarios. Picture: BAE Systems

The engineers use a special 350-tonne test rig, which has been built to 'fly' the F-35 through a series of scenarios. More than 20 miles of wiring, 2,500 strain gauges and 160 loading actuators are designed to subject the aircraft to a range of loads that it could typically encounter when airborne.

"We've pushed the testing to the limits, ensuring that the F-35 will fly safely and effectively throughout its lifetime of service," explained Andy Prendergast, operations manager for structural and dynamic testing

"Reaching two complete lifetimes of testing is an important milestone for our structural test facility at Brough, and demonstrates the proven endurance of the F-35 airframe. We will further qualify this by starting a third lifetime of testing."

His team has rigorously tested a dozen aircraft types over the past 40 years from the legendary Buccaneer and Harrier right up to the Eurofighter.

Fifteen per cent of each F-35 is produced in the UK, with BAE manufacturing the jet's rear fuselage, vertical and horizontal tails and wing tips and numerous other elements of British industry bringing more to the complex aircraft.

BAE are also responsible for the fuel system, crew escape, life support and ensuring the Lightning II operates seamlessly with the two new carriers.