a
Naval Defense Industry News - UK
UK Company SALT Unveils New Concepts in Layered Anti Torpedo Protection
Subsea Asset Location Technologies Ltd. (SALT) has received interest in the concept of their new layered Torpedo Countermeasures systems, presented at The Underwater Defence Technologies Conference in Singapore last month.

The systems using variants of existing Sonarbell technology are in 2 main layers.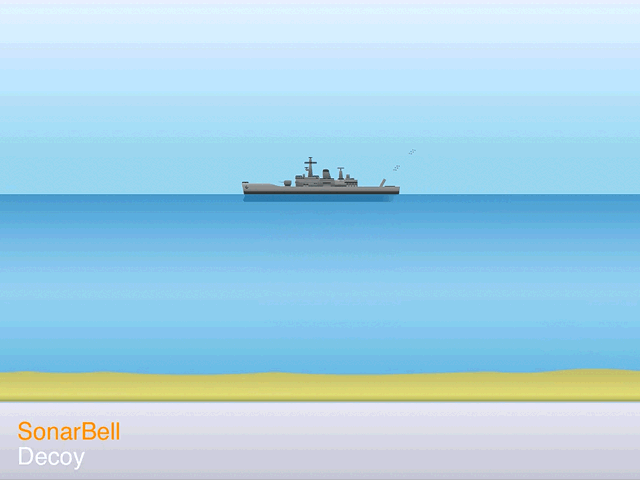 Sonarchaff

The first "Sonarchaff" uses 50mm Sonarbells that are delivered in 130mm munitions to confuse torpedo sonar pictures with very bright sonar reflections across a wide area and with a long dwell time.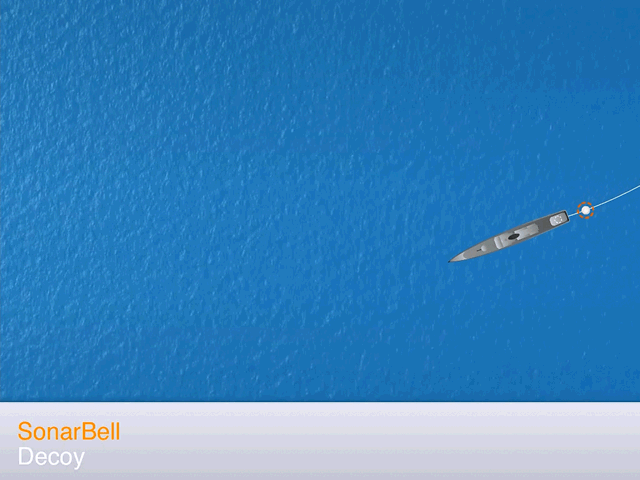 Sonarchaff Net
Sonarchaff Net is an alternative variant, again delivered via 130 mm munitions, but here the Sonarbells are attached to nets, that not only create highly confusing sonar returns, but also act as a physical barrier, impeding the torpedo and fouling propulsion systems.

The third line of defence is SonarMimic, this uses Sonabells with very specific return strengths on a rapidly deployed towed array, that exactly mimics the sonar and Doppler signature of the towing vessel. Following a rapidly executed turn, the torpedo is presented with a strong, exact replica of its target, upon which the torpedo, in terminal mode expends itself.

These systems are an elegantly engineered, simple solution, designed to be operated widely across fleets.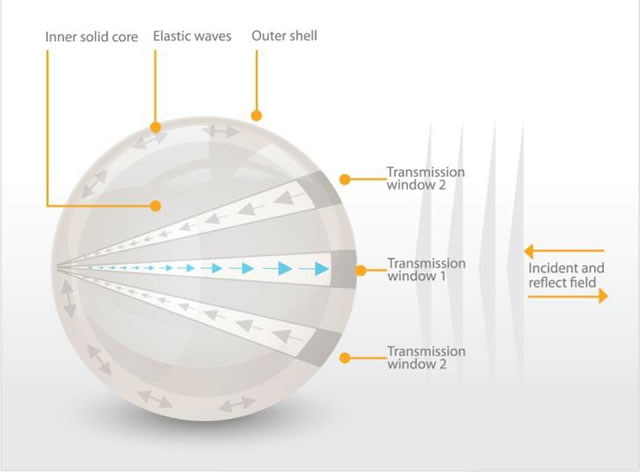 SonarBell
The SonarBell works through the constructive interference of sound waves when they meet after transiting the shell and core. It is totally passive and omnidirectional. The maximum target strength varies from -5 dB to -30 dB across the frequence range of 4 kHz to 1.8mhz.

Specific frequencies and target strengths are achieved by changing the thickness of the shell and other properties. The range depends on SonarBell size and frequency of the sonar.