a
Naval Forces News - France, Egypt
Joint Egyptian-French Military Exercise "Ramsis 2016" Kicked Off with Aircraft Carrier and FREMM
Units from Egyptian and French air force and navy started on Sunday the military exercise"Ramsis 2016" hosted by Egypt. The several-day maneuvers will be held off the coast of Alexandria city and in Egypt's airspace.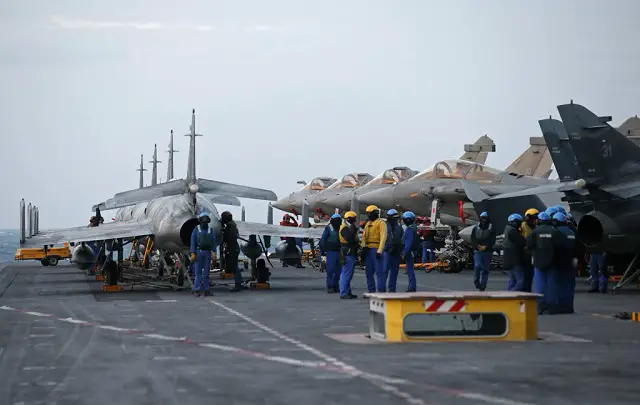 Rafale Ms and SEMs aircraft are getting prepared on the deck of aircraft carrier Charles de Gaulle in preparation for Ramsis 2016 military exercise. Picture: French Navy
A number of Egyptian naval vessels will participate in the exercises, including the latest addition to fleet, the FREMM frigate Tahya Misr, Egyptian and French Rafale jets, F-16, Alpha Jet and E-2C Hawkeye.

The maneuvers are aimed to foster forces' capacities according to the latest technologies.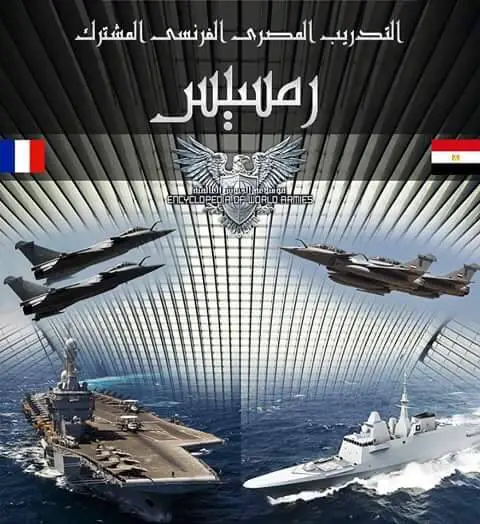 Military Exercise "Ramsis 2016" involves the French Navy CSG and its Rafale Ms, Egyptian Air Force Rafale Bs and Egyptian Navy FREMM
The FREMM frigate Tahya Misr,
delivered by DCNS to Egypt on June 23rd
. It is now the flagship of the Egyptian Navy. Moreover, a year ago, DCNS won a contract to supply the Egyptian Navy with four Gowind corvettes. Slated in 2017, the delivery of the first corvette, which is developed and realized at the DCNS Shipyard in Lorient, will occur less than four years after the signature of the contract. The Egyptian Navy will also take delivery of two Mistral class LHDs in September (originally intended for the Russian Navy).
The Charles de Gaulle carrier strike group (CSG)
is on its way back from the Arabian/Persian Gulf
where it led the naval forces in the coalition against Daech (the Task Force 50) for over two months.