a
Naval Forces News - Italy
Italian Navy Special Forces Unit Operational Raiders Group Trains in Monte Romano Range
In the last few days, the Comsubin Operational Raiders Group completed one of the most intensive training periods within its annual exercise programme, consisting in a complex activity aimed at training the Italian Navy Special Forces and enhancing the San Marco Marine Regiment combat support capabilities.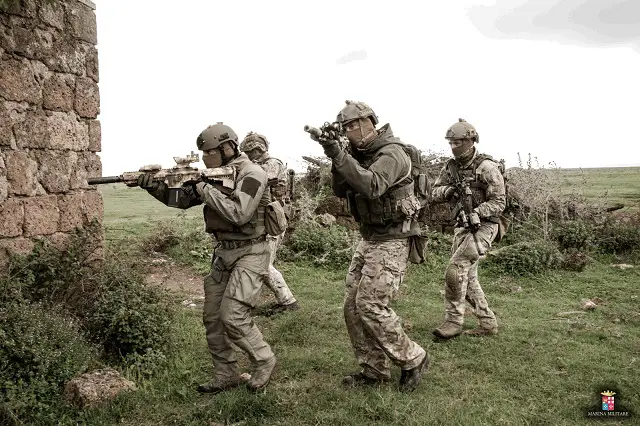 Picture: Italian Navy
The activity – planned, prepared and conducted by the Operational Raiders Group Training Unit – deployed the Group's Task Unit Maritime Command Post and supporting assets to the Monte Romano range, including telecommunication systems, computer networks, and facility protection.

The exercise, simulating deployments in different scenarios, was aimed at testing Tactics, Techniques and Procedures in a typical land environment.

During the operations, the Comsubin Commander, Rear Admiral Paolo Pezzutti, accompanied by the Operational Raiders Group Commanding Officer, Captain Massimiliano Rossi, visited the training range to witness the most important phases of the exercise.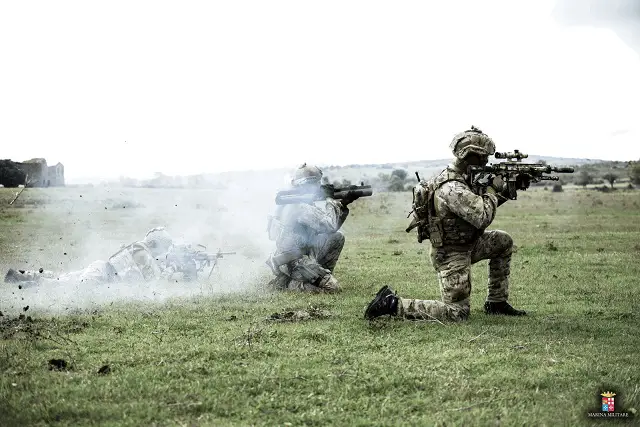 Picture: Italian Navy