a
Naval Forces News - Russia
Russia Kicks Off 3M22 Zircon Next Generation Hypersonic Anti-Ship Missile Trials
Russia has launched the testing of the 3M22 hypersonic missile organic to the 3K22 Zircon missile system designed for use by future and upgraded surface ships and submarines, a source in defense industry told journalists on Thursday.


According to rumors, the Indo-Russian BrahMos II hypersonic cruise missile (pictured here at Defexpo 2014) is the export variant of the Russian 3M22 Zircon missile.

"A number of Zircon hypersonic missiles have been manufactured, and their tests at a ground-based launch facility have begun," the source said. He added that the cutting-edge weapon would be part of the weapons suite of the fifth-generation nuclear-powered submarine being developed by the Malakhit Design Bureau, a subsidiary of the United Shipbuilding Corporation) and tentatively dubbed Huskie.

Navy Recognition understands that early rumors indicate the Indo-Russian BrahMos II hypersonic cruise missile may be an export variant of the Zircon (just as the BarhMos missile share many similarities with the Russian P-800 Oniks missile).

The planned operational range of the BrahMos-II is about 300 kilometers and its speed is set to be around Mach 7 thanks to a ramjet engine.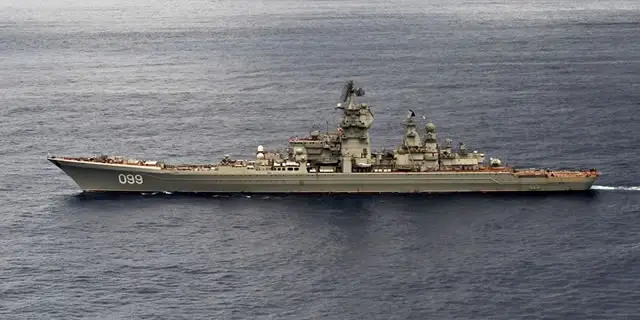 Pyotr Veliky (Peter the Great) heavy nuclear-powered missile cruiser (TARKR), the fourth Kirov class cruiser of the Russian Navy.

As
we reported previously
, the
Pyotr Veliky
heavy guided missile cruiser will be able to employ 3M22 missiles after it has been upgraded. If all goes to plan, the 3M22 Zircon system will have passed its tests by 2020. Both the air-launched and shipborne versions are expected to be unveiled. The Zircon's characteristics have been classified.