a
Naval Forces News - Russia
Russian Navy Project 885 SSGN Severodvinsk Submarine Completes Operational Trials
Russia's
Project 885 Yasen-class
lead submarine Severodvinsk has completed operational trials, Navy Deputy Commander-in-Chief Vice-Admiral Alexander Fedotenkov said on Friday.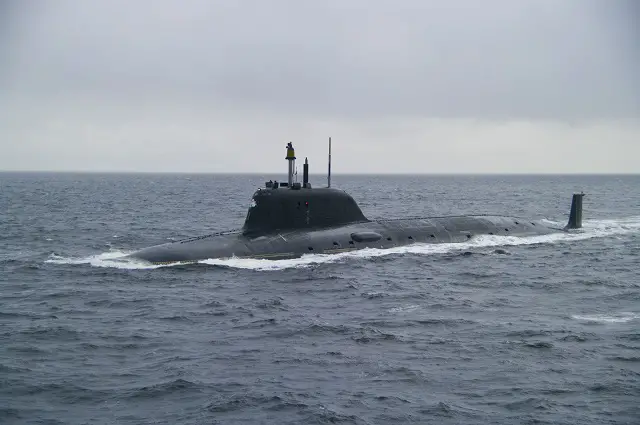 Russian Navy Project 885 Yasen-class Submarine Severodvinsk (K-560) underway

"Russia's submarine fleet has undergone swift renewal over ten years. The submarines Yuri Dolgoruky, Alexander Nevsky and Vladimir Monomakh are protecting our country's frontiers,"
Fedotenkov said.
"The submarine Severodvinsk has also completed its operational trials,"
he added.
The Project 885 nuclear-powered submarine Severodvinsk armed with missiles and torpedoes was laid down in 1993 and delivered to the Russian Armed Forces for operational evaluation in late 2013. The next submarine Kazan is being built under the updated 885M project. It was laid down in 2009.
© Copyright 2015 TASS. All rights reserved. This material may not be published, broadcast, rewritten or redistributed.


Link to
Project 885 Yasen-class technical datasheet