a
Naval Forces News - USA
USMC Fields APKWS II Laser-Guided Rockets with its AV-8B Harriers Aircraft
The US Naval Air Systems Command has delivered the first APKWS II laser-guided rockets to VMA-223 currently deployed in the Middle East area. The delivery marks the first operational use of the rockets with the AV-8B Harrier aircraft of the USMC.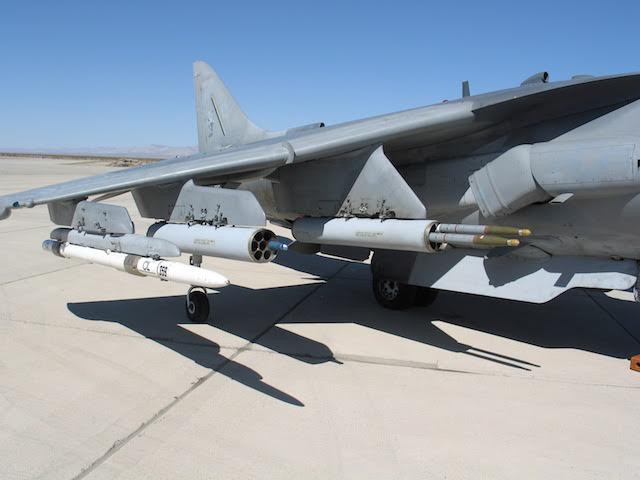 APKWS II laser-guided rockets pods fitted on AV-8B Harrier aicraft. US Navy photo.
It is probable that the rockets are used in operations as their delivery has been concluded in seven months after NAVAIR received the requirement from the headquarters of the United States Marine Corps. According to AV-8B Harrier Weapon System (PMA-257) programme manager, Col. Fred Schenk, "this capability will provide commanders with a warfighting alternative to better enable weapon-to-target pairing."

The fielding of the rockets has been divided in two phases. The first one, which was recently implemented, included the delivery of 80 guidance kits, to verify the flight envelope capability. The next phase will bring the flight envelope capabilities to the maximum range for the Harrier VSTOL aircraft.

The BAE Systems APKWS II is a 2.75-inch, semi-active laser rocket. As a beam-riding weapon, it follows the laser energy reflected on a target by an airborne or ground-based designator. The weapon provides a great alternative to expensive air-to-ground missiles, with higher destructive capabilities, especially against lightly armoured targets or targets in confined areas.