a
Naval Industry News - Russia
Two Shipyards in Northwest Russia Able to Build Future Russian Navy Aircraft Carrier
At least two shipyards in St. Petersburg in northwest Russia have the potential to build a promising aircraft carrier for the Russian Navy, United Ship-Building Corporation President Alexei Rakhmanov said in an interview with Echo Moskvy radio station on Tuesday.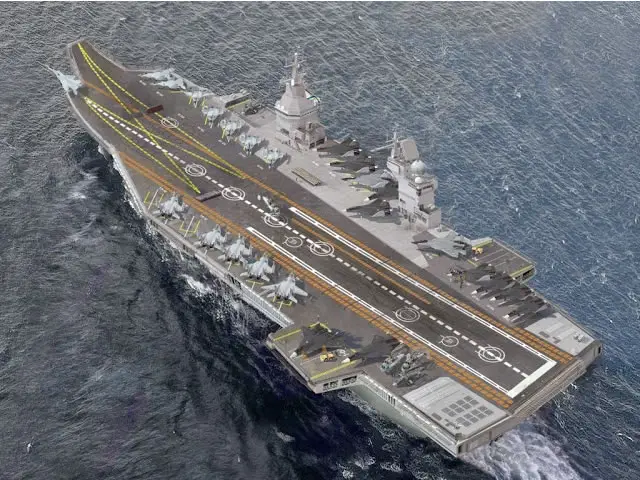 A nuclear powered Project 23000E Storm aircraft carrier may displace 80,000 to 85,000 tonnes with some 70 aircraft on board.
The facilities that qualify for this effort include the Baltic and the Northern Shipyards, he said.

"We'll have at least two sites where we'll be able to build the aircraft carrier, using our capacities. First, this is the Baltic Shipyard. Second, this is the Northern Shipyard. We hope that we will start building a dry dock there this year," Rakhmanov said.

"The average cycle of designing [and building] a ship of this type may be as long as ten years, considering the degree of its novelty," Rakhmanov said in reply to a question about when the aircraft carrier would be built

© Copyright 2015 TASS. All rights reserved. This material may not be published, broadcast, rewritten or redistributed.