a
Naval Industry News - Sweden, Canada
Saab to Upgrade CEROS 200 FCR Aboard Royal Canadian Navy Halifax-class Frigates
Defence and security company Saab has received an order from Lockheed Martin Canada to add optronic sensors to the Canadian navy's Ceros 200 fire control directors. Manufactured by Saab, the Ceros 200 equips all of Canada's Halifax-class frigates along with a land-based test site.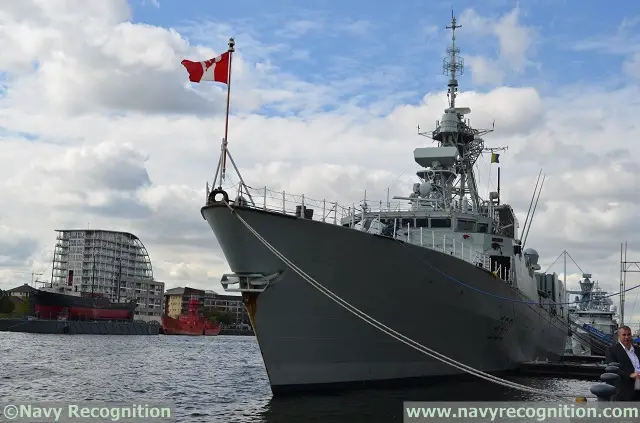 Royal Canadian Navy Halifax class Frigate Winnipeg at DSEI 2015
Lockheed Martin Canada is the prime contractor for Canada's Halifax-class frigate modernisation programme. The work specified in this order will be carried out during 2016 and 2017.

"This order is the result of Saab's good cooperation with Lockheed Martin and the Canadian navy. The agreement will improve the system beyond its original specifications," says Thomas Kloos, head of business unit Combat Systems and C4I Solutions within Saab business area Surveillance.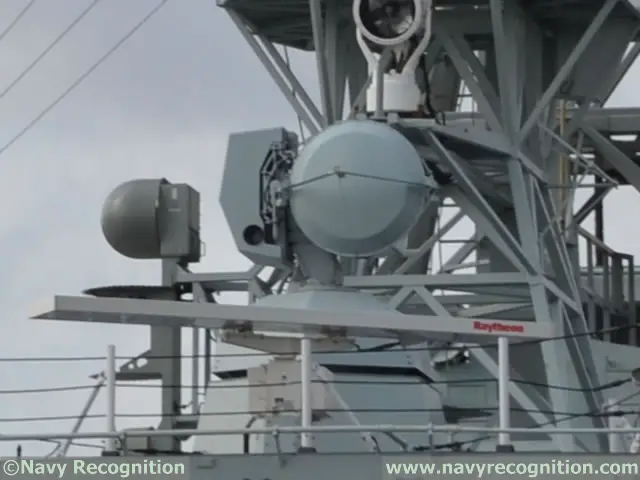 Detailed view of the CEROS 200 Fire Control Radar Director aboard HMCS Winnipeg
The additional sensors provide a complement to radar in the Ceros 200 fire control director.

"This is an important additional order within one of Saab's core areas on the key Canadian market that further cements our partnership with Lockheed Martin and the Canadian customer," says Patric Palmer, Saab market area North America.

The work will be carried out at Saab in Sweden as well as in Canada.

Ceros 200 is a radar and optronic fire control director for naval ships. When interfaced with modern missile or gun systems it provides excellent defence against any threat including advanced sea skimming missiles or asymmetric surface threats in littoral environments.