a
Naval Industry News - USA
Austal Awarded LCS 6 and 8 Post Shakedown Availability Contracts Worth Over US$4.9 Million
Austal Limited (Austal) is pleased to announce the awarding of four separate post-shakedown availability (PSA) contracts by the U.S. Navy for Littoral Combat Ships (LCS) 6 and 8, totalling over US$4.9 million. The contracts involve the delivery of engineering and management services in the development of bridge wings and additional berthing for USS Jackson (LCS 6) and the future USS Montgomery (LCS 8).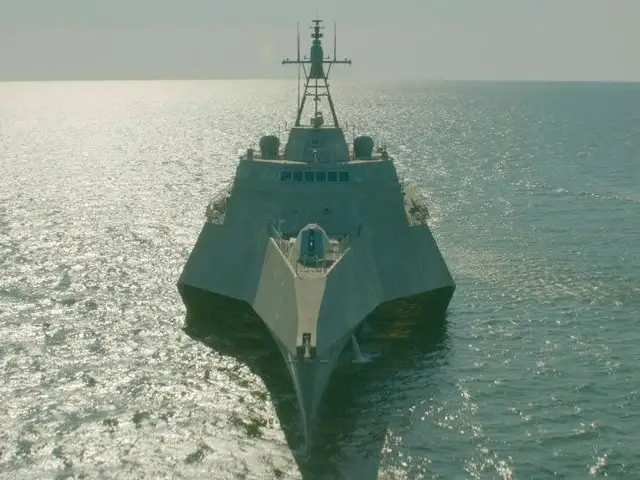 An Austal built Independence class LCS. Image: Austal

Austal USA is currently completing an 11-ship Independence-variant LCS contract for the U.S. Navy worth over US$3.5 billion. The program is maturing rapidly with three ships delivered and seven ships under construction at this time. Montgomery (LCS 8) completed acceptance trials in early May and is scheduled for delivery this summer. Gabrielle Giffords (LCS 10), Omaha (LCS 12) and Manchester (LCS 14) are preparing for sea trials, whilst final assembly is well underway on Tulsa (LCS 16) and Charleston (LCS 18). Modules for Cincinnati (LCS 20) are now under construction in Austal's Module Manufacturing Facility at Mobile Alabama.