a
Naval Forces News - USA
Raytheon and MDA fire-tested SM-3 Block IB missiles with Orbital ATK's TRSM nozzle
By Stelios Kanavakis
The Missile Defence Agency has fire-tested two Raytheon SM-3 Block IB missiles. The launch took place between 25 and 26 May 2016, at the west coast of Hawaii. Two missiles designated as Controlled Test Vehicle 01a and 02 were fired successfully from USS Hopper (DDG-70). The two missiles featured Orbital ATK's Mk 136 Third Stage Rocket Motor (TRSM) nozzle.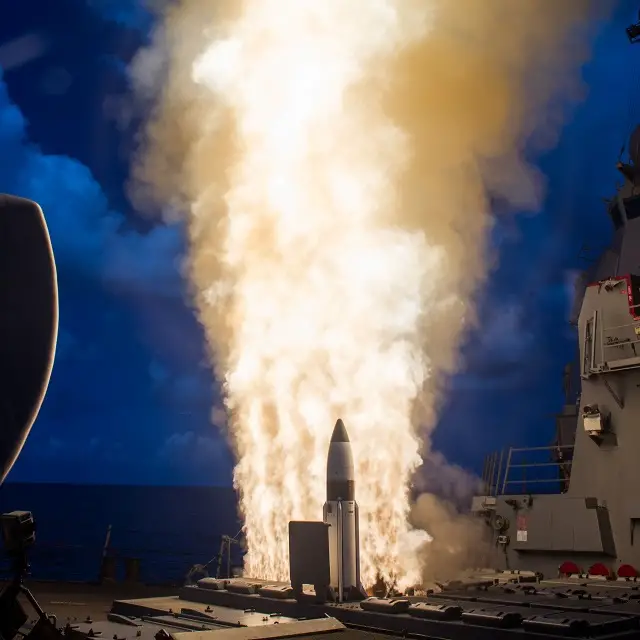 The Missile Defense Agency and U.S. Navy sailors aboard USS Hopper (DDG 70) successfully conducted two developmental flight tests of the Standard Missile-3 (SM-3) Block IB Threat Upgrade guided missile on May 25 2016. Picture: MDA
The aim of the test was to demonstrate the performance of design modifications to the TRSM nozzle, eventually leading to a future SM-3 Block IB production authorization request. The new nozzle has increased robustness, validated also through previous ground tests at Orbital ATK's facility in Elkton, Maryland, and at the USAF Rocket Laboratory test facility at Edwards AFB.

The Director of MDA, Vice Admiral Jim Syring, said the missiles performed as designed, validating the design modifications made for the improvement of the SM-3 Block IB missile.

Pat Nolan, Vice President and General Manager of Orbital ATK's Missile Products division of the Defence System Group, said the successful tests demonstrate the company's ongoing commitment to the SM-3 programme and ensure that the US and its allies have a capable and reliable system for their defence.

The SM-3 Block IB missile has a two-colour IR seeker and an improved steering and propulsion capability, which uses short bursts of precision propulsion to direct it towards the target. The missile has been operational since 2014.