a
Naval Forces News - Poland
PZL-Swidnik Handed Over First Two Upgraded W-3RM Anakonda Helicopters to Polish Navy
PZL-Swidnik, a Leonardo-Finmeccanica company, handed over of the first two out of five modernized W-3RM Anakonda helicopters to the Polish Navy on June 27th. PZL-Swidnik developed and produced W-3RM Anakonda helicopter, which is in service of the Polish Navy. Polish seamen use six such machines and two W-3 helicopters in transport version.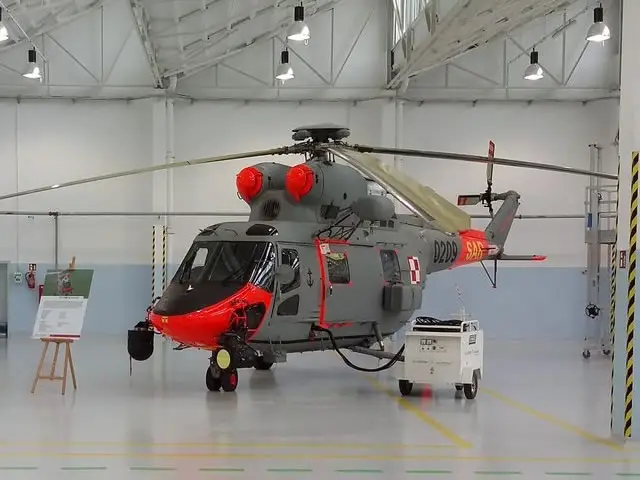 Modernized W-3RM Anakonda helicopter. Picture: Ministry of Defense of Poland

Presently Swidnik performs the contract for upgrading of five helicopters used by the Naval Aviation Brigade to the state-of-the-art maritime rescue version. As part of the performed modernization works, PZL-Swidnik adjusts the equipment to the uniform W-3WA RM standard. Transport helicopters will be also adjusted in the future to perform rescue missions. The contract also provides for training of the crews and technical staff. Anakonda helicopters have been in service of the Polish Navy for almost 24 years and have seen action in over 330 rescue operations throughout that time.