a
Naval Industry News - USA / UK
General Dynamics Wins $2Bn for the US' Ohio Replacement and UK's Successor Programs
Electric Boat Corp., Groton, Conn., is being awarded a $1,848,606,051 cost-plus-fixed-fee with special incentives contract for design work and products for the new class of ballistic missile submarines. This contract includes foreign military sales to the United Kingdom (U.K.) (8 percent).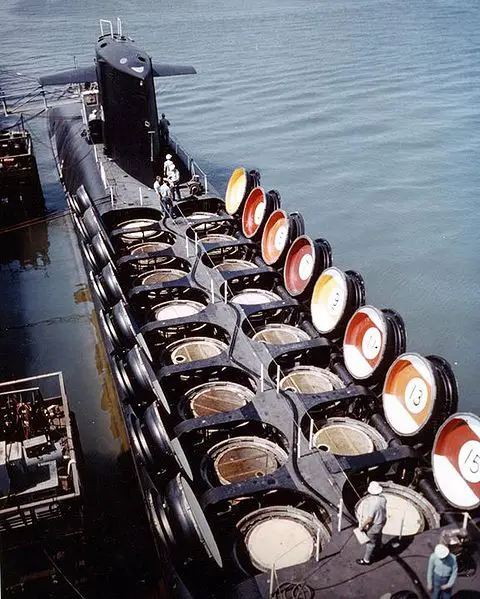 A US Navy SSBN seen with all its missile tubes hatches opened
(picture: US Navy archives)
This contract includes design work for the Ohio Replacement program and continues the design and development of the joint U.S. Navy/U.K. Common Missile Compartment; shipbuilder and vendor component and technology development; engineering integration; concept design studies; cost reduction initiatives using a design for affordability process; and full scale prototype manufacturing and assembly.

Additionally, this contract provides for engineering analysis, should-cost evaluations, and technology development and integration efforts. Other efforts contemplated under this contract include the continued design and development of U.K. unique Common Missile Compartment efforts.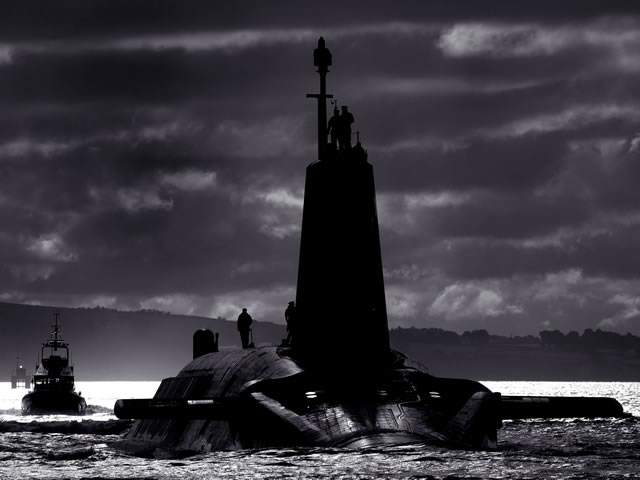 HMS Vanguard, head of Vanguard class SSBN, the current class of Royal Navy SSBN
set to be replaced around 2024 by a new class of SSBN
(Picture: Royal Navy/Crown Copyright)
The Ohio Replacement SSBN Program is tasked with recapitalizing American sea-based strategic deterrent in a cost-effective manner. The US Navy plans to replace its current fleet of 14 Ohio-class SSBNs with only 12 Ohio Replacement SSBNs. The first Ohio Replacement is scheduled to begin construction in fiscal year 2021, deliver to the US Navy in 2027, and conduct its first strategic deterrence patrol in 2031 after undergoing a rigorous testing and evaluation regime.