a
Euronaval 2012 - Show Daily News
Concern Morinformsystem-Agat to introduce modified Club-K system at Euronaval 2012
The EURONAVAL-2012 International Naval Defence & Maritime Exhibition & Conference will take place from 22 till 26 of October, 2012 in Le Bourget, Paris.

Concern Morinformsystem-Agat JSC will present for your attention the large scale exposition in such domains as striking missile systems, surface ships combat information and management systems, Navy forces and means control automatization, defense and security means for the Navy, electromagnetic compatibility and many others.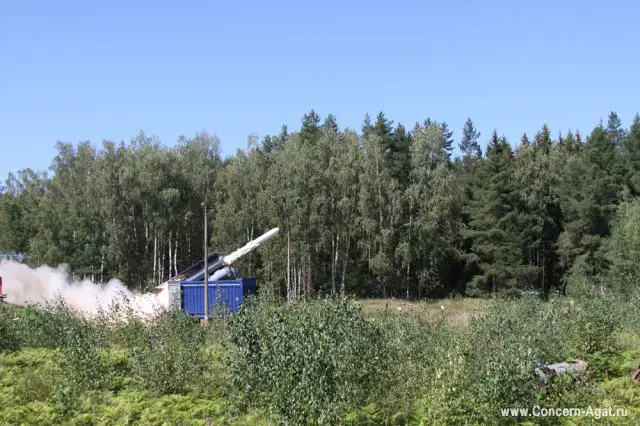 August 2012 tests of Club-K Container Missile System with missile KH-35UE
(Picture: Concern Morinformsystem-Agat JSC)
It should be pointed out that at the exhibition there will be the exclusively presented the state-of-the-art modification of Club-K container missile system with the missiles Kh-35UE. Within the framework of the presentation you will be for the first time demonstrated the exhibiting scale model of the system, the information and video materials of
the drop tests held in August, 2012
, and you will have the opportunity to ask questions to the developers of the system.
Visit Concern Morinformsystem-Agat JSC at Euronaval on booth G81-G83