a
DSA 2016 Naval News - DCNS
DCNS at DSA 2016, Kuala Lumpur, Malaysia from April 18 to 21

For almost four centuries, DCNS has been a world leader in naval defence, designing and building submarines and surface ships, developing associated systems and infrastructure, and offering a full range of services to naval bases and shipyards. A close partner of Malaysia, the Group is committed to reinforcing this cooperation and will participate in DSA exhibition in Kuala Lumpur (Malaysia) from 18 to 21 April 2016. It is a chance for DCNS to showcase its expertise in this key export market and to meet key players.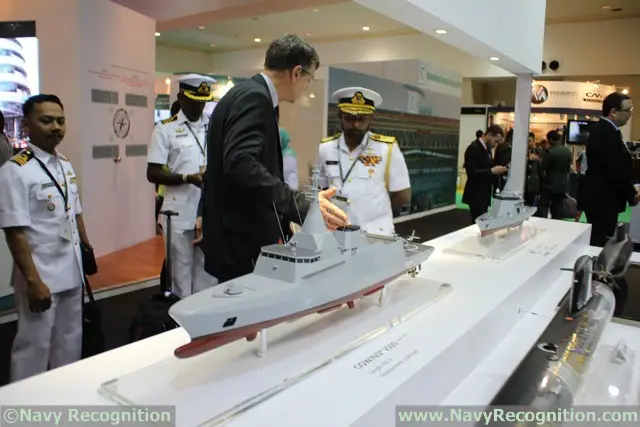 DCNS stand at DSA 2016
A world leader in naval defense and a major actor in marine renewable energy, DCNS is committed to developing long-term partnership with Malaysia and working in close cooperation with Malaysian industry.

The Group already has a strong industrial commitment in the country through its partnership with Boustead Group and their Joint-Venture Boustead DCNS Naval Corporation (BDNC) for the In-Service Support (ISS) of the two Royal Malaysian Navy Scorpene submarines. Boustead Group and DCNS are working together in pairs to ensure the success of this program which includes a large transfer of technology from DCNS, a crucial element to allow local participation, self-reliance and local content in accordance with the National Defence Industry Policy.

DCNS is also working through a solid transfer of technology with Boustead Naval Shipyard (BNS) on the LCS Program launched by the Royal Malaysian Navy to purchase six Littoral Combat Ships. BNS is the Prime Contractor of this program for which DCNS' Gowind® design and DCNS'SETIS® Combat Management System have both been selected. The Keel Laying of the first vessel was completed by BNS in March 2016 at the company shipyard in Lumut.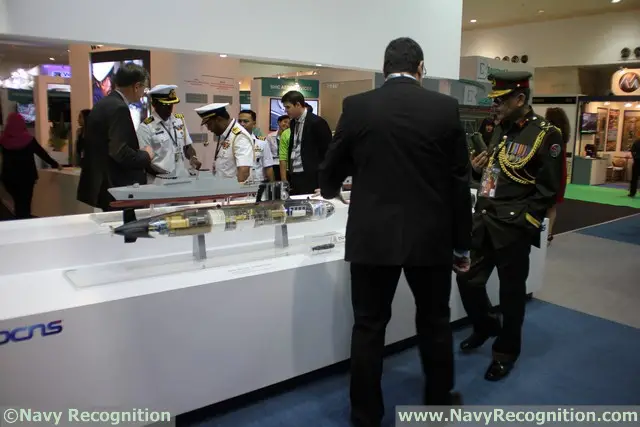 DCNS stand at DSA 2016
The close links between France and Malaysia were recently illustrated with the exercise conducted last February by the French and Malaysian Navies off the Northern Coast of Borneo Island in the South China Sea. For the first time, French Navy Aquitaine class FREMM Frigate Provence conducted an anti-submarine warfare (ASW) exercise together with the Royal Malaysian Navy Scorpene class submarine KD Tun Abdul Razak.

Besides its historical activities in naval defense, DCNS develops innovative solutions in marine renewable energies, in particular Ocean Thermal Energy Conversion (OTEC) systems which could answer the energy needs of Malaysia. OTEC uses the difference of temperature that naturally exists in tropical waters between the surface water (about 25°C) and deep water (5°C at a depth of 1,000 meters) to create electricity. It is a non-intermittent baseload energy that could represent medium-term green alternative to so-called "fossil" fuels (gas, diesel, coal), still used massively on isolated tropical sites.