a
DSA 2016 Naval News - China
DSA 2016: Chinese Defence Industry Unveils High Speed Unmanned Surface Vessel
At the DSA 2016 tri-service defence exhibition currently held in Kuala Lumpur (Malaysia) Chinese companies Poly Technologies, Inc. and Heu Ship Tech (Harbin Engineering University Ship Equipment & Technology Co., Ltd.) unveiled a new unmanned surface vessel (USV) project.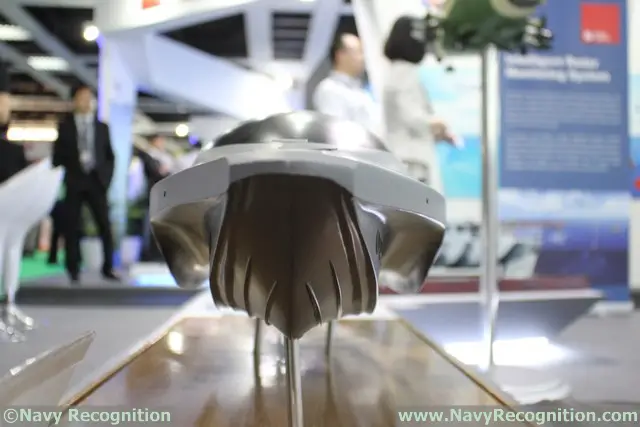 Chinese 13 meters USV at DSA 2016
Company representative at the show told Navy Recognition that the vessel is 13 meters long (breadth of 4 meters and draft of 0,6 meters) and capable of a maximum speed of 80 knots.

The vessel is based on catamaran hull (for stability) fitted with surface drive propellers for speed. The hull is made of composite and carbon fiber. The range of the vessel is 200 nautical miles.

Chinese 13 meters USV at DSA 2016
We were explained that the first sea trials started at the end of 2015 and are still ongoing. The tests are taking place in Qingdao (Tsingtao) a city in eastern Shandong Province on the east coast of China.

A manned (up to 8) variant of the vessel exists, but the main missions for the USV variant include:
- Harbor surveillance
- Coastal surveillance

The vessel can be fitted with various mast configurations for radar and electro optic systems. Some sonars may also be deployed from the USV (anti-diver types).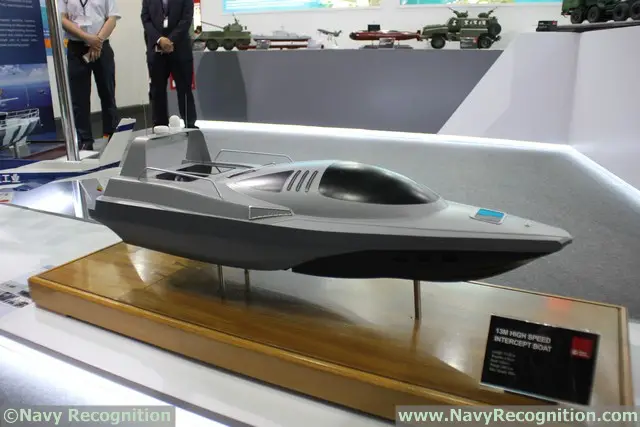 Chinese 13 meters USV at DSA 2016