a
EURONAVAL 2016 Online Show Daily - Press Release

Euronaval 2016: DCNS officially introduces BELH@RRA front-line digital frigate
On the occasion of Euronaval exhibition in Paris-Le Bourget, DCNS unveils the BELH@RRA, the new front-line digital frigate dedicated to the international market and which renews the heavily-armed 4,000-tonne segment. With the BELH@RRA frigate, DCNS intends to continue the success enjoyed by La Fayette-class frigates, a reference on the naval defence market with over twenty units sold to four navies around the world.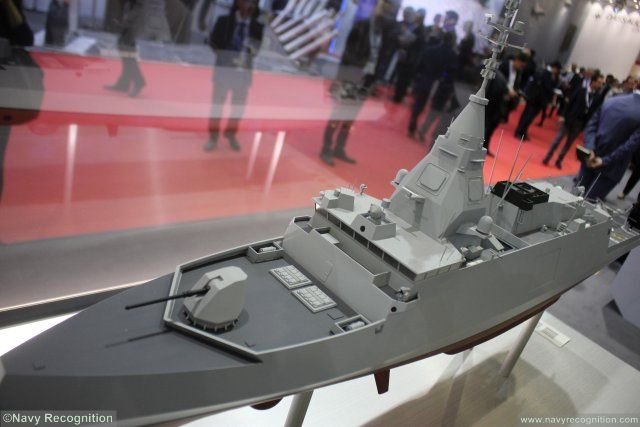 DCNS today unveiled its BELH@RRA front-line digital frigate at Euronaval 2016

DNCS completes its product line by positioning a latest-generation vessel between the 6,000-tonne FREMM multi-mission frigate segment and that of the 2,500- to 3,000-tonne GOWIND corvettes. With the BELH@RRA frigate, DCNS responds to the expectations of navies looking for a compact frigate, capable of ensuring long-range missions, operating alone or embedded in a naval force, on the high seas or as part of coastal surveillance missions in a dense and hostile environment.


The new BELH@RRA frigate offers operational intelligence that is unequalled on the market, in addition to a modular design, robustness and simplified use, which are all the fruit of the technological evolutions of the last few years.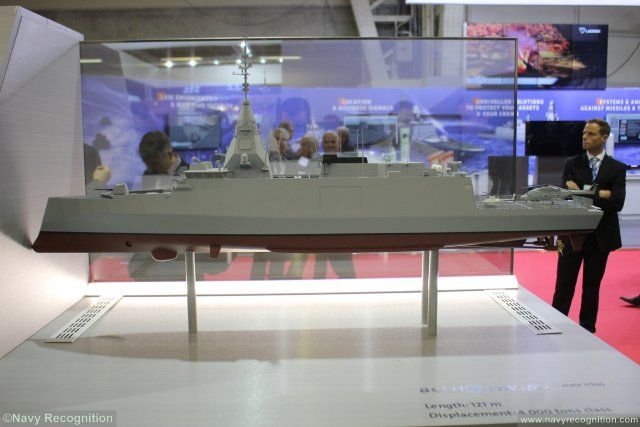 DCNS today unveiled its BELH@RRA front-line digital frigate at Euronaval 2016
Ten years after the first design studies for the FREMM multi-mission frigate, DCNS' latest frigate also capitalises on the experience of the French Navy with this vessel across a large number of operational theatres.


Thanks to the architecture and versatility of DCNS' Setis combat-management system, proven on the FREMM frigates and GOWIND corvettes, the BELH@RRA frigate will respond to the specific needs of client navies in all areas of warfare, whilst at the same time offering significant platform modularity to increase vessel payload or autonomy. The new frigate will offer cutting-edge performance for submarine warfare, an unprecedented aircraft detection capability and strengthened air-surface warfare capacities; a multi-mission foundation to which capacities responding to new threats such as asymmetric warfare or cyber-defence will also be added.
Our video on DCNS BELH@RRA at Euronaval 2016