a
NAVDEX 2017 Online News Coverage - Thales
NAVDEX 2017: Thales consolidates its position in the UAE naval market
At NAVDEX 2017, Thales has been selected for several significant projects to develop the capabilities of the United Arab Emirates Navy in the fields of electronic warfare, anti-submarine warfare as well as security and surveillance. The solutions will allow the Navy to perform its missions in protecting the UAE.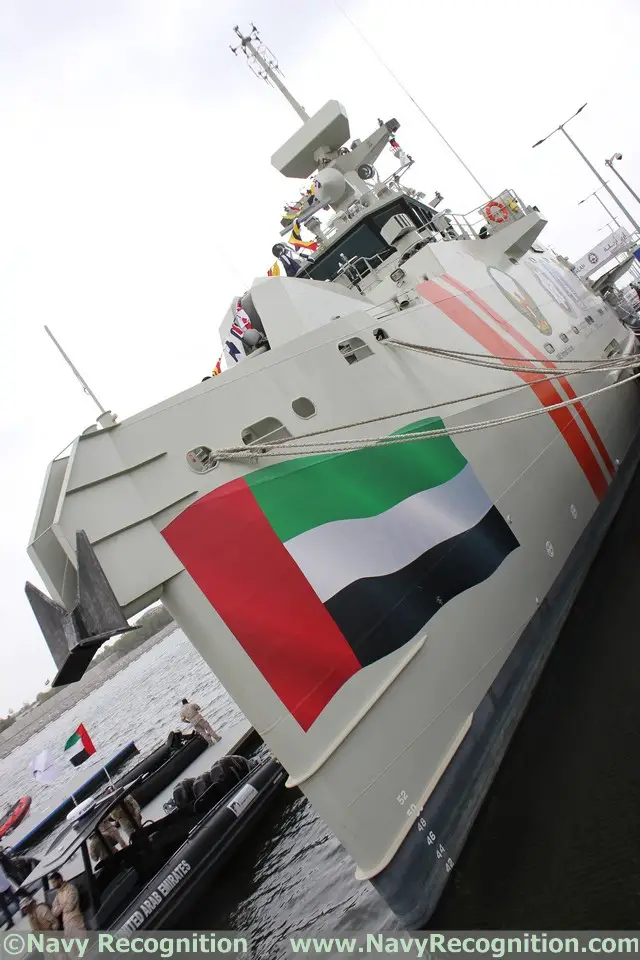 The first of Class offshore patrol vessel, Arialah, commissioned at NAVDEX 2017
Thales is proud to be onboard the Arialah patrol vessel. Arialah, the latest offshore patrol vessel (OPV) of the UAE Navy, has been showcased at NAVDEX 2017. Thales's latest full suite of naval solutions has been delivered onboard the first of Class, dedicated to the Critical Infrastructure and Coastal Protection Authority (CICPA).

As part of the suite Thales has installed its 3D multibeam radar, SMART-S Mk2, optimised for medium-to-long-range surveillance in littoral environment and its combat management system, TACTICOS.

Thales also delivered STIR, a medium-to-long range tracking and illumination radar system and MIRADOR, a lightweight and compact electro-optical multi-sensor.

The Group also provides electronic warfare solutions on the class: ALTESSE and VIGILE 100 Mk2 to guarantee electromagnetic compatibility with modern shipboard systems and precisely identify threats in complex radiofrequency environments encountered in littoral waters.
Captas-1 VDS on Thales stand at NAVDEX 2017
A sonar contract for the provision of Captas-1
At NAVDEX 2017, the UAE Navy announced a contract for the purchase of the latest addition to the Captas sonar family, the Captas-1. Captas-1 is single ceramic ring high-performance sonar. It has been specifically designed for small surface combatants and patrol vessels. The Captas-1 will reinforce the Navy's capabilities in anti-submarine warfare missions including escort, minesweeping and force protection.

As long term partner of the UAE Navy for sonars solutions, Thales already provided the Emirates with Captas-2 and Flash dipping sonars.