---
General Atomics Electromagnetic Systems Advertorial
General Atomics Electromagnetic Systems (GA-EMS) is revolutionizing the way aircraft are launched and recovered from naval aircraft carriers. Our first-of-kind Electromagnetic Aircraft Launch System (EMALS) and Advanced Arresting Gear (AAG) will help facilitate higher reliability, decrease wear and tear on aircraft, and expand the launch envelope to support mission success.
Both systems have been successfully tested during at-sea periods aboard CVN 78, and are currently in production for the future John F. Kennedy (CVN 79) and Enterprise (CVN 80) aircraft carriers.
---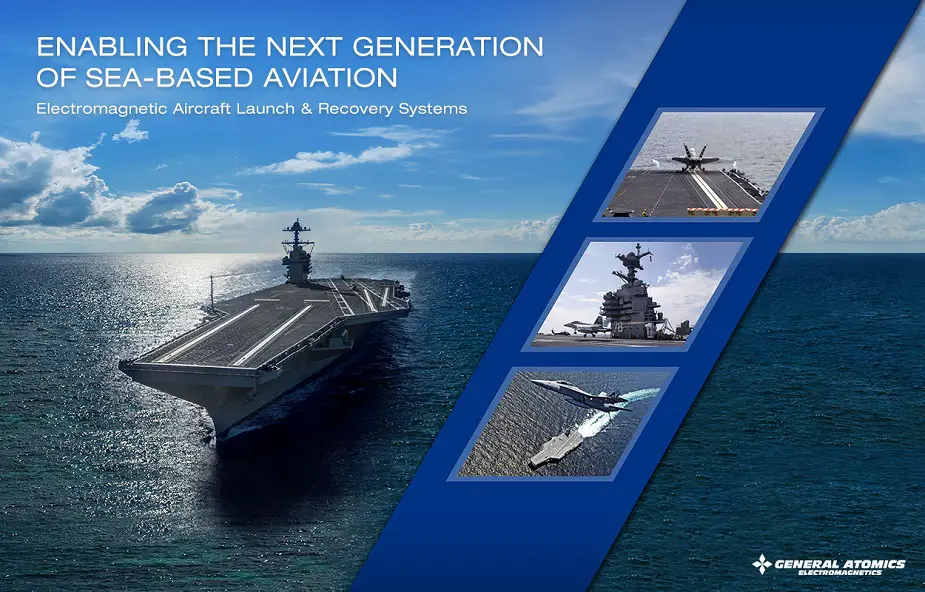 Photos courtesy of US Navy
---
Driven by the world's most powerful linear induction motorEMALSis designed to replace the steam catapult systems.
EMALS provides significant benefits over current launch systems, including:
• Increased launch operational ability for manned and unmanned aircraft
• Reduced manning and lifecycle cost
• Reduced topside weight
• Reduced installed volume
---

Photo courtesy of US Navy
---
The electric motor-based AAG system provides for aircraft deceleration during aircraft carrier recovery operations. AAG allows for arrestment of a broad range of aircraft, reducing manning and maintenance, and provides higher reliability and safety margins. AAG's design uses simple, proven energy-absorbing water turbines coupled to a large induction motor for fine control of the arresting forces.
The AAG system offers significant benefits over current recovery systems, including:
• Operational capability to recover projected air wing, with renewed service life margins
• Higher availability
• Self-diagnosis and maintenance alerts
• Reduced manning and total ownership cost
---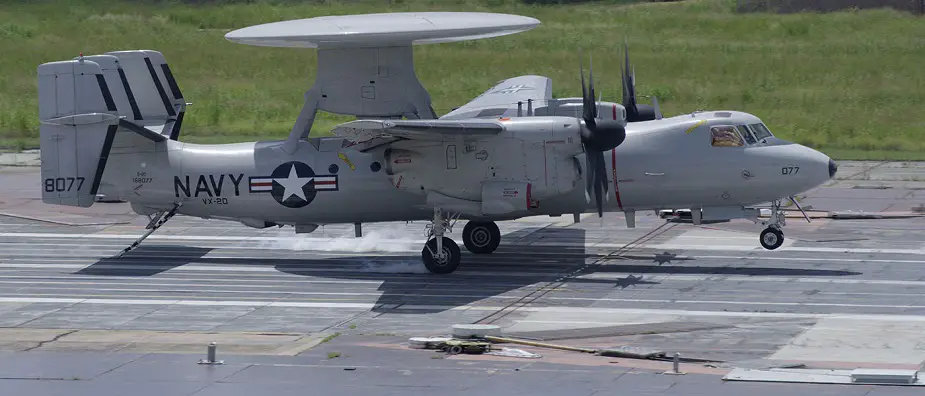 E-2D Advanced Hawkeye flies into the Advanced Arresting Gear wire at the Runway Arrested Landing Site in New Jersey (U.S. Navy Photo).
---
About GA-EMS
GA-EMS Group is a global leader in the research, design, and manufacture of first-of-a-kind electromagnetic and electric power generation systems. GA-EMS' history of research, development, and technology innovation has led to an expanding portfolio of specialized products and integrated system solutions supporting aviation, space systems and satellites, missile defense, power and energy, and processing and monitoring applications for critical defense, industrial, and commercial customers worldwide.
This email address is being protected from spambots. You need JavaScript enabled to view it. | www.ga.com/defense
---