---
Raytheon Company has delivered a RAM launcher to the Mexican government as part of the long-range off-shore patrol vessel (Patrulla Oceánica de Largo Alcance, or POLA) program, marking the first delivery of a RAM product to a Latin American country, the US company announced on October 22, 2018.
---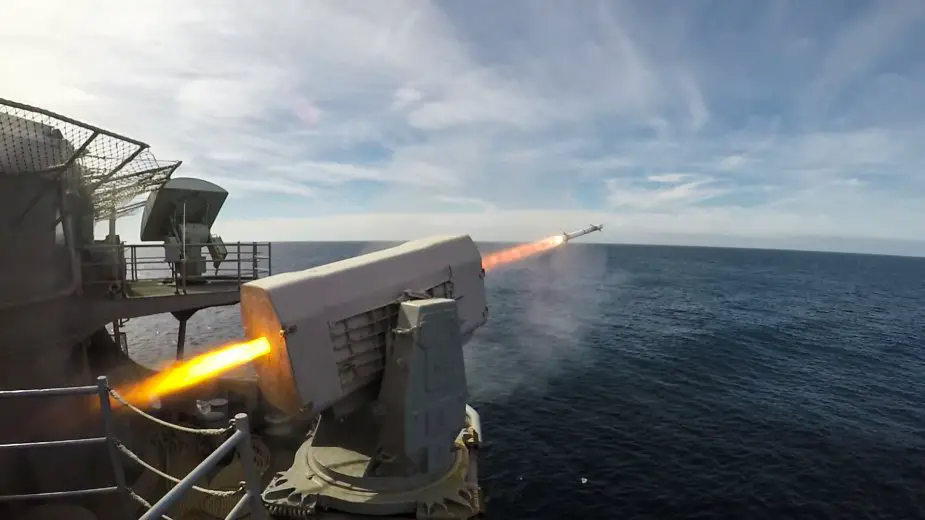 Raytheon Rolling Airframe Missile Block 2 Launcher
(Credit: Raytheon)
---
The USS Arlington fires a Raytheon-built RAM missile during a live-fire exercise on Oct. 14, 2018. A supersonic, lightweight, quick-reaction, fire-and-forget weapon, the RAM system is designed to destroy anti-ship missiles. (Photo: U.S. Navy)
The Mexican Navy will use the RAM Block 2 supersonic, quick reaction, fire-and-forget missile to counter enemy anti-ship missiles. This latest version features a larger rocket motor, advanced control section and an enhanced radio frequency receiver.
"RAM Block 2 protects ships against a long list of constantly evolving threats," said Mitch Stevison, Raytheon Air and Missile Defense Systems vice president. "With RAM protecting its frigate, Mexico not only enhances its maritime posture, but they also expand their naval support of national security and defense of critical sea lanes."
The RAM system is the world's most modern ship self-defense weapon and protects ships of all sizes. It's deployed on more than 165 ships in eight countries, ranging from 500-ton fast attack craft to 95,000-ton aircraft carriers.
---