---
ECA Group is showcasing its latest innovations at LIMA exhibition in Langkawi from 26th to 30th March - booth A153 - French Pavilion. Among its products, ECA will display its ship equipment & protection, and its skills in naval architecture.
---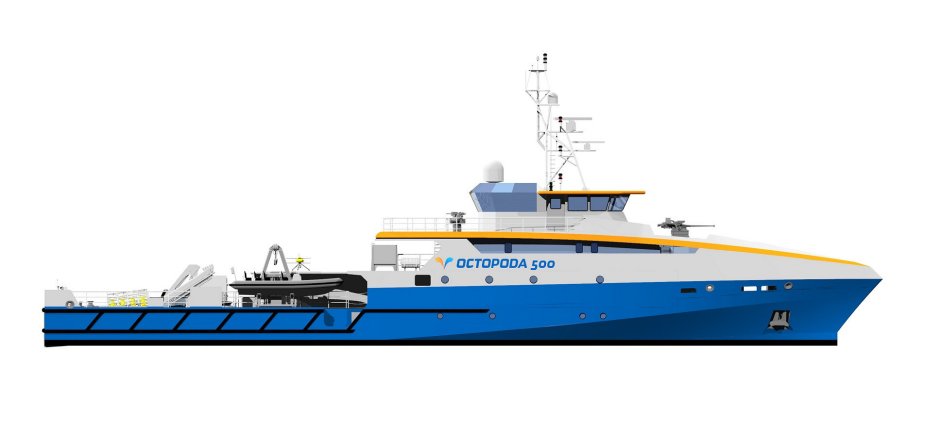 A design project of the OCTOPODA 500 mothership (Picture Source : ECA Group)

---
In addition to supplying robotic systems, ECA Group offers a wide number of Systems & Equipment for both Submarines and Surface Ships. These range from platform management to command & control systems as well as propulsion & energy systems.
Underwater acoustic and electromagnetic signatures expose naval forces to detection, classification and localization threats. It is therefore necessary to have a signature management systems in order to reduce those risks when operating in potentially dangerous areas.
ECA Group has developed modular ranging systems meeting MCM and ASW requirements. These solutions include magnetic signature reduction systems and multi-influence ranges. ECA Group will present its innovative Magnetic Risk Solution based on UAV IT180, STERNATM specifically designed for underwater acoustic and electromagnetic signatures reduction and multi-influence ranges.
In addition, ECA Group will present its skills in integrating robotic systems aboard naval platforms with its range of mothership designs OCTOPODA (OCTOPODA 300 and OCTOPODA 500). To meet the increasing demand from navies and other professional maritime operators, ECA Group and MAURIC combined their respective areas of expertises to develop innovative ship designs able to carry, deploy and recover drones systems. The OCTOPODA range defines typical configurations for unmanned systems dedicated to mine warfare, based on ECA Group's UMISTM system.
---