---
Several successful presentations of Orion-E drone for foreign delegations were held at LIMA-2019 arms show in Malaysia, Kronshtadt Group said.
---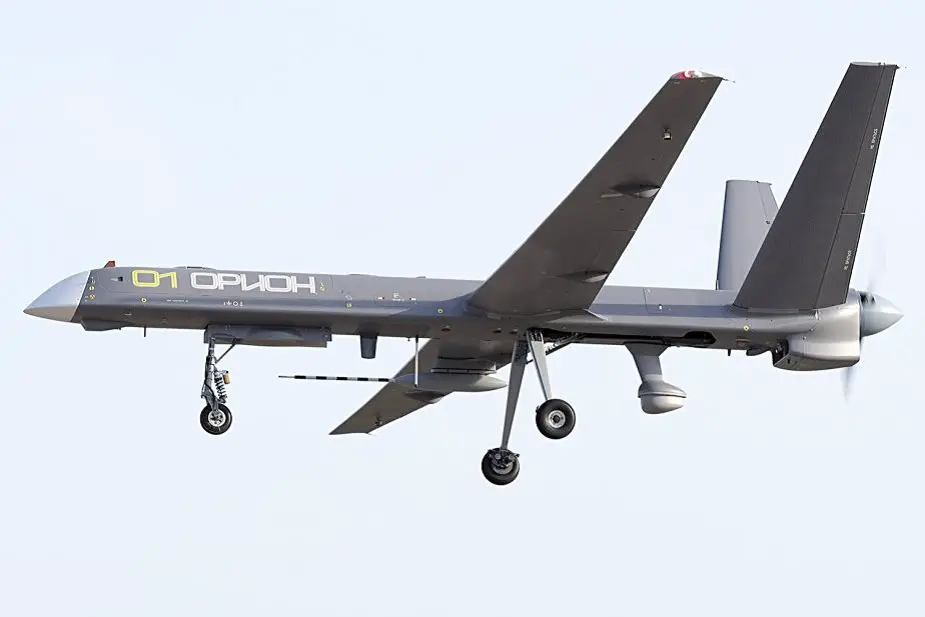 Orion-E UAV (Picture source: Kronshtadt Group)
---
"Our Orion-E drone caused major interest of foreign buyers and we have all grounds to expect that the agreements reached at the show will have a continuation," it said.
Orion-E is the first Russian reconnaissance drone of MALE classification with a long flight duration.The main missions include air reconnaissance and patrol, determination of coordinates of ground and surface objects, topographic survey. Maximum takeoff weight is one ton and maximum payload is 200 kg. Orion-E is the first drone fully designed in Russia and made of Russian components. It is the first unmanned aerial craft that can fly for 24 hours.
---
© Copyright 2019 TASS. All rights reserved. This material may not be published, broadcast, rewritten or redistributed.
---