---
At the 11th DIMDEX (Doha International Maritime Defence Exhibition & Conference), which takes place from 21 to 23 March, Leonardo is showcasing its cutting-edge defence, security and aerospace capabilities, including the AWHERO rotary unmanned air system.
---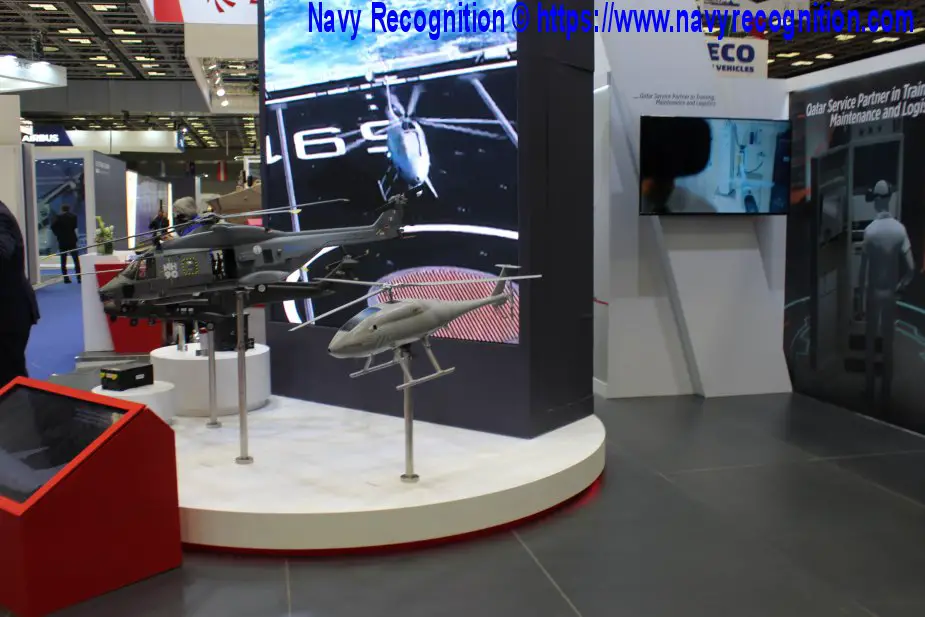 Models of AWHERO Rotary Unmanned Air System in Doha, Qatar. (Picture source: Navy Recognition)
---
Developed for land and naval operations, with maximum versatility in mind, AWHERO is the perfect solution for tasks such as maritime and border surveillance, homeland security, pipeline, and powerline monitoring, monitoring the environment and critical infrastructure as well as supporting rescue efforts, disaster relief, and damage assessment during natural disasters.
AWHERO has a maximum gross weight of 205 kg and a useful payload of 85 kg (fuel plus payload) with a maximum endurance in excess of 6 hours. The aircraft is designed to deliver high maintainability and low operating costs, multiple redundancies of all main critical systems for maximum reliability.
With a multiple payload capacity, the AWHERO is able to meet a range of mission and customization requirements and is ready for maritime operations. The payload may include radar, such as the Leonardo Gabbiano Ultra Light, electro-optics, LiDAR, advanced communication systems among others.
---