---
The Doha International Maritime Defence Exhibition & Conference (DIMDEX) is reputed as one of the leading events on the international defense and security industry calendar. On this occasion, the Royal Saudi Navy displayed Badr-class corvette Hitteen.
---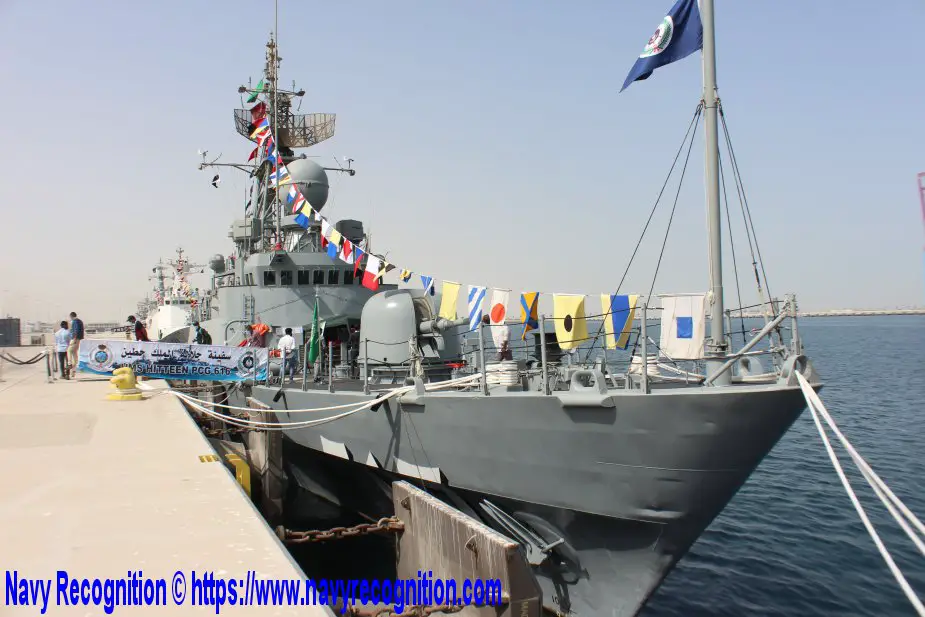 Saudi Badr-class corvette Hitteen, Qatar (Picture source: Navy Recognition)
---
The four ships, at first known by the US-Navy style designation of "PCG", and later as the Badr-class, are 74.68 meters (245 ft 0 in) long overall, with a beam of 9.60 meters (31 ft 6 in) and a draught of 2.59 meters (8 ft 6 in).
Displacement was intended as 720 long tons (730 t), but the ships were completed significantly overweight and were recorded as displacing 903 long tons (917 t) standard and 1,038 long tons (1,055 t) full load in 1995.
They are powered by one General Electric LM2500 gas turbine rated at 23,000 shaft horsepower (17,000 kW) and two MTU 12V625 TB91 diesel engines (rated at a total of 3,058 brake horsepower (2,280 kW)) in a Combined Diesel and Gas (CODAG) arrangement, driving two controllable pitch propellers.
This gives a maximum speed of 30 knots (35 mph; 56 km/h) when using the gas turbine and 21 knots (24 mph; 39 km/h) on the diesel. The ships have a range of 4,000 nautical miles (4,600 mi; 7,400 km) at 20 knots (23 mph; 37 km/h).
---