According to a press conference hold by Streit Marine on February 23, 2021 at opportunity of Navdex, the firm unveiled AB-950 Special Purpose Craft. The airboat platform allows the user access to shallow draft areas that are normally inaccesible to standard watercraft.
---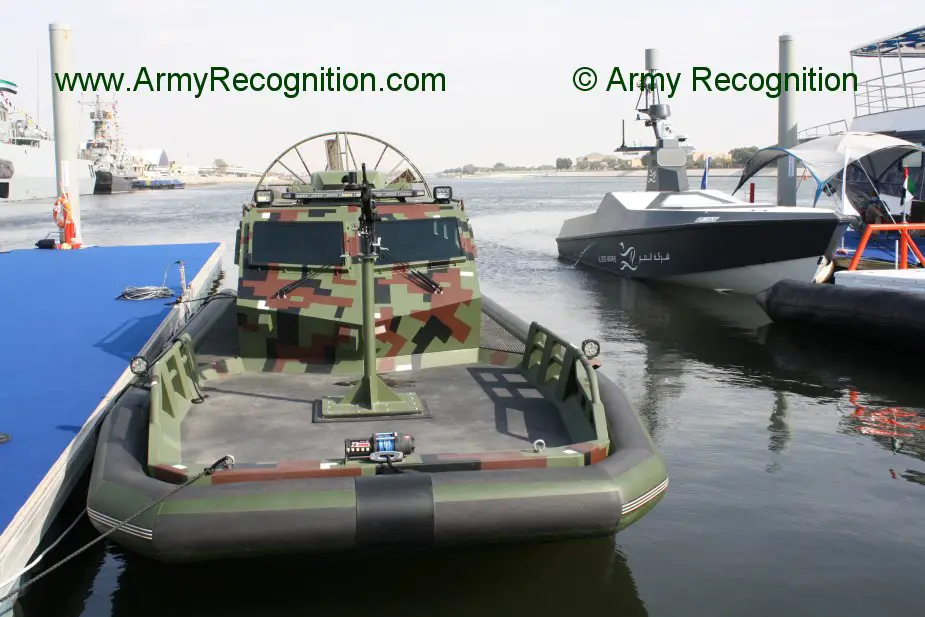 AB-950 Special Purpose Craft

---
This vessel allows the user to intercept and respond to any threat close to shore or in shallow areas.
This vessel is suited to shallow and fast inland water applications for patrol and rescue. Cabin is full B6 armor with air-conditioning for tropical climates.
AB-950 has length 9 m hull, a top speed of 38 kn. The ship has a full load displacement of 4,7 tons and he is powered by Chevlolet LS3.
---