a
Naval Forces News - Russia
Russia to Complete Operational Evaluation of New Project 677 Lada Class SSK Submarine
The operational evaluation of the Project 677 Lada-class lead diesel-electric submarine St. Petersburg will be completed in late 2016, the press office of Russia's United Ship-Building Corporation told TASS on Monday on the threshold of the DEFEXPO India 2016 international exhibition.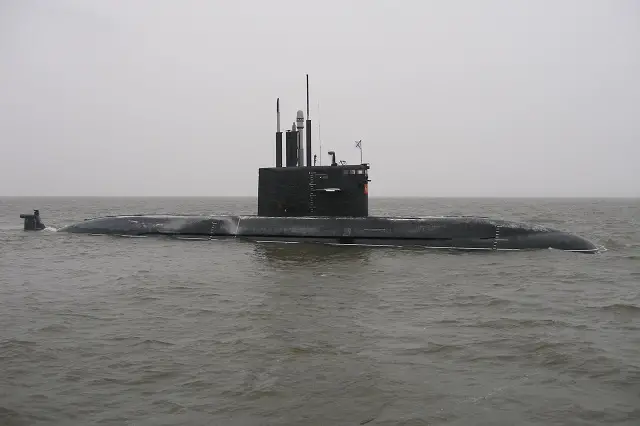 Lada class Diesel Electric Submarine (SSK) Project 677
"There are plans to complete the operational evaluation of the Lada-class lead diesel-electric submarine before the end of 2016," the press office said.
According to the press office, a decision to build the fourth Lada-class diesel-electric submarine "will be made in accordance with the new state armament program that is currently being drafted."
The first Project 677 diesel-electric submarine St. Petersburg has been undergoing operational evaluation with Russia's Northern Fleet since 2010.
The second and the third Project 677 diesel-electric submarines are under construction now at the Admiralty Wharves Shipyard in St. Petersburg in northwest Russia.

© Copyright 2015 TASS. All rights reserved. This material may not be published, broadcast, rewritten or redistributed.