a
Naval Forces News - India
Russian Zvyozdochka Shipyard Repaired and Upgraded INS Sindhukirti SSK in India
Russian Zvyozdochka shipyard has repaired and upgraded Indian Navy`s Sindhukirti diesel-electric submarine (SSK) at the dockyard in Vishakhapatnam (India), according to the company`s press department.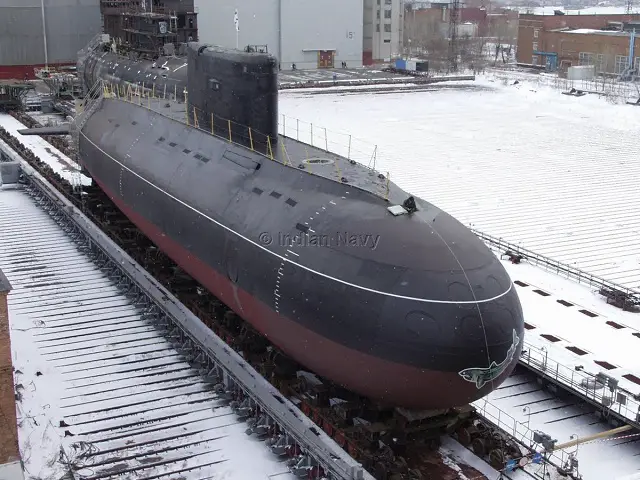 Sindhughosh-class diesel-electric submarine - INS Sindhukirti
The modernisation of Sindhukirti was the first case of Russian submarine deep upgrade at Indian dockyard by Russian shipbuilding company, a Zvyozdochka`s official said. The related works were being done for approximately ten years, the official mentioned.

As a result of the modernisation, Sindhukirti has been rearmed with Club-S missile system, obtained the capability to destroy surface targets, while being submerged and turned into modern multi-role submarine. The Sindukirti`s motion control and automated information-management systems have also been enhanced, the official said.

The Zvyozdochka shipyard, which makes a specialty out of upgrade and utilization of nuclear-powered submarines, has upgraded five Indian Navy`s SSKs, namely, Sinduvir, Sinduratna, Sindugosh, Sinduvidzhai and Sindurakshak Project 877EKM (NATO reporting name: Kilo-class) submarines. The upgrade of the sixth Indian submarine, namely, Sindukesari (Project 877EKM) by Zvyozdochka is scheduled for Summer 2016. During the modernisation process, the submarines receive Club-S missile system (the export modification of Russian Kalibr missile system).-

© Copyright 2015 TASS. All rights reserved. This material may not be published, broadcast, rewritten or redistributed.