a
Naval Industry News - France, Morocco
DCNS Maintained the Royal Moroccan Navy FREMM Mohammed VI
In the frame of the through-life support contract signed with the Royal Moroccan Navy, the frigate Mohammed VI sailed to the dedicated Vauban shipyard in the Toulon naval base at the start of 2016. "I am very satisfied with this preventive-maintenance operation, which included a period in the drydock followed by quayside and sea trials", underlined the frigate's Commander before its departure. The DCNS teams performed the regular maintenance of the weapons systems, the propulsion and the electrical power distribution networks. They also performed the inspection of the shaftline while the CMS teams from Ollioules and Lorient were installing the final version of the combat-system software. This through-life support period not only mobilised the teams from Toulon, but also other employees from different Group sites (Brest, Bagneux, Nantes-Indret, Lorient, Ruelle).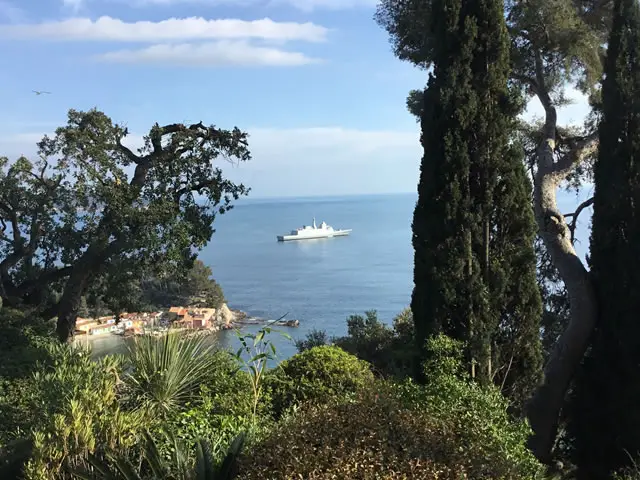 The multi-mission frigate Mohammed VI left Toulon on 30 March after a technical shutdown over the first quarter 2016 performed under the project management of DCNS in the naval base's Vauban drydocks. DCNS Picture
Dominique Blanquie, Morocco programme director, explains: "This is the second UMP* as part of the TLS contract signed with the Royal Moroccan Navy at the start of July 2015. Because the technical shutdown was the first to take place in France, the aim for DCNS was to maintain the satisfaction level of our Moroccan client, who was very satisfied last summer and highlighted the quality of the work performed by the DCNS teams in Casablanca."

The number of operational FREMMs in three client navies has risen from one to four in less than three years and the DCNS Services department has therefore implemented a "World FREMM TLS" organisation commensurate with the TLS challenges specific to these complex vessels, which are extensively computerised and required to achieve very high levels of availability. This new organisation allows DCNS clients to benefit from the maintenance synergies inherent to FREMM frigates delivered around the world.