a
Naval Industry News - USA
Raytheon awarded US Navy Enterprise Air Surveillance Radar EASR contract
Raytheon Company has been awarded a $92,069,954 cost-plus-incentive-fee contract for the engineering and manufacturing development of the Enterprise Air Surveillance Radar. EASR will consist of two configuration variants: Variant 1, a rotating phased array (for amphibious vessels); and Variant 2, a three-face fixed-phased array (for the Ford-class of aircraft carriers).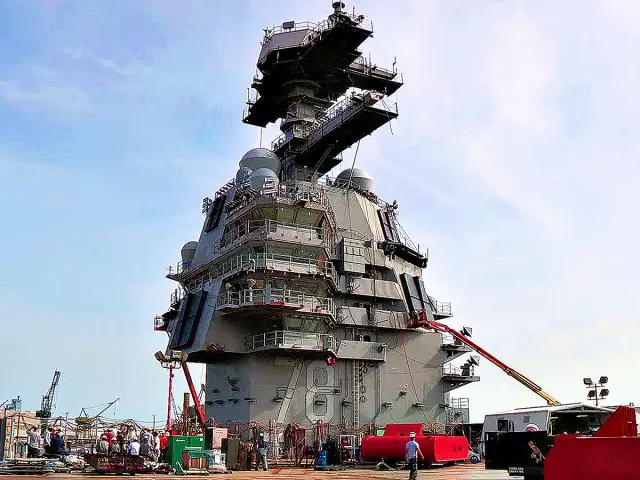 Close up view of the island aboard the Gerald R. Ford (CVN-78) with the fixed radar arrays clearly visible. Picture: US Navy

Raytheon will build, integrate and test an EASR engineering development model (EDM). The base contract begins with design work leading to preliminary design review, and culminating with system acceptance of the EDM at the end of testing. This contract includes options which, if exercised, would bring the cumulative value of this contract to $723,063,945.

The US Navy expects the new radar system to become operational on the USS Kennedy (second Ford-class carrier) and the LHA 8 (Third America-class amphibious assault ship) beginning in 2023 and 2020 respectively.