a
Naval Aviation News - Russia
Future Minoga ship-based helicopter (Ka-27 Replacement) to enter production in 10 years
The future ship-borne helicopter being developed under the Minoga program will enter production in 10 years, Sergei Mikheyev, general designer, Kamov JSC (a subsidiary of Russian Helicopters), has told TASS.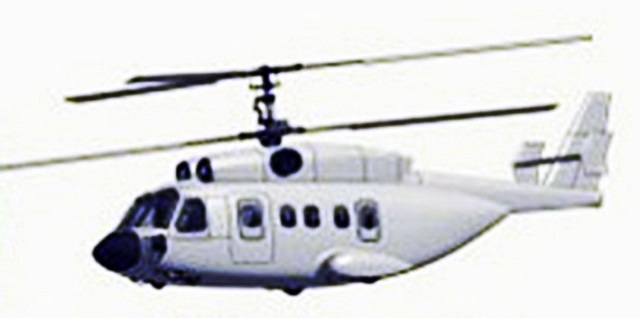 Computer rendering of Minoga
"This is no rumor. A decision has been made for Kamov as an expert in ship-based naval helicopters to launch its development. The development has just begun. I think it will take around 10 years. When a helicopter's official tests are completed, when it enters production and the military starts its operational evaluation, that is the time we consider it developed," Mikheyev said.

Ka-27PL ASW Helicopter deploying a dipping sonar. Picture: A.Zabusik

According to the general designer, the Russian Navy's command "has agreed that a new-generation helicopter is needed." Mikheyev noted that the future machine, tentatively dubbed Minoga, would have Kamov's trademark coaxial rotor design. "There is no option. I guess the coaxial rotor design owns the future owing to its aerodynamic features," he said.

Kamov's general designer noted that the extended operation of the Ka-27 (NATO reporting name: Helix) heavy helicopter would enable the designers to complete their work on the Minoga on schedule. "Now, it [the Ka-27] is the Navy's basic helicopter that has based on ships and flown for as long as 30 years. There are several versions of the type, with over 400 machines built to date," Mikheyev said, adding the Admiral Kuznetsov (Kuznetsov-class) aircraft carrier would have five variants of the Ka-27 on board this year.

© Copyright 2016 TASS. All rights reserved. This material may not be published, broadcast, rewritten or redistributed.