a
Naval Forces News - Italy
Video: Italian Navy Naval Exercise Mare Aperto 2016
Exercise Mare Aperto (Open Sea) ended on 25 November. This training activity takes place annually in Central Mediterranean, involving a variety of air, naval and amphibious assets , with the aim of testing the operational effectiveness of the naval commands involved and assigned forces.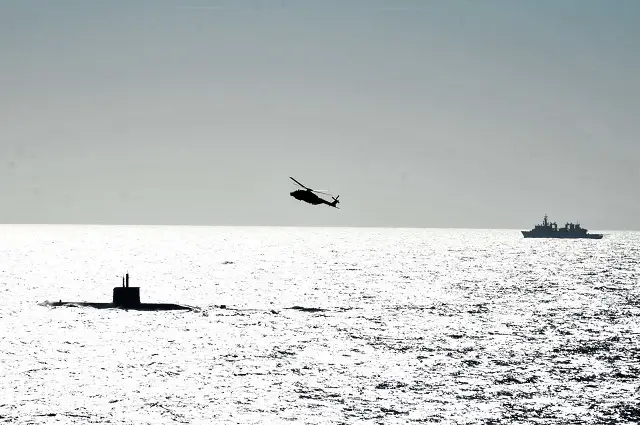 Italian Navy picture
Since 15 November, 3,000 personnel were involved onboard naval vessels, aircraft and submarines, interacting afloat and ashore, following the training guidelines of the Italian Navy Air Training Centre, and under the supervision of the Commander in Chief of the Naval Fleet, Vice Admiral Donato Marzano.

The 2016 edition of the Mare Aperto exercise – including training serials and culminating in a 'free-play' scenario – in its tactical phase, from 20 to 25 November, simulated a real international crisis situation.
Italian Navy video

The outcomes of Mare Aperto – as Admiral Marzano highlighted – have been positive and successful notably in some sectors, and mirror the passion and interest profusely demonstrated by all the men and women who were involved in the exercise.

In a broad sense, at the end of this activity, this can be seen as a major positive trend showing that Italy can rely upon a solid Navy, able to perform institutional security and defence tasks, while providing the utmost support to civil society.