a
Naval Forces News - India
Indian Navy Complains about MiG-29K/KUB Jets & Vikramaditya Aircraft Carrier Performance

India reports several troubles with the performance and maintenance of its MiG-29K/KUB (NATO reporting name: Fulcrum-F) naval multirole fighters, as well as with Vikramaditya (former "Admiral Gorshkov"/Kiev-class) aircraft carrier. The fighters built by Russia`s RSK-MiG corporation (a subsidiary of the United Aircraft Corporation, Russian acronym: OAK) come short of Indian Navy`s (IN) requirements, a source in India`s Defense Ministry said.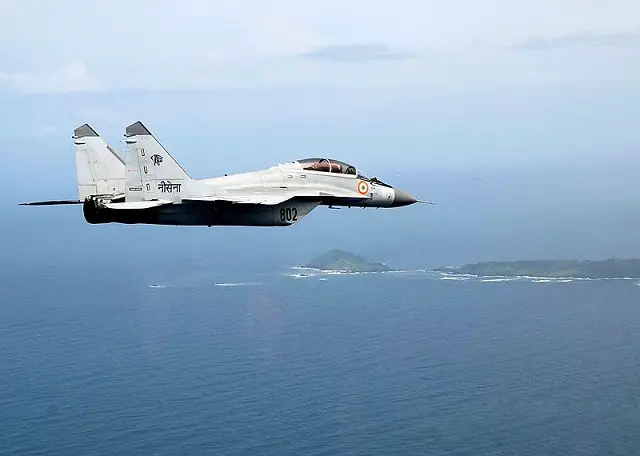 Mikoyan MiG-29K of the Indian Navy in flight over Indian islands. Picture: Indian Navy
"Russian MiG-29K/KUB multirole fighter jets could have been delivered to India in a substandard configuration. Several aircraft have been modified and brought up to the required operational level literally at the runways of IN`s airbases. We have several troubles with the integration of foreign-originated electronic components with the aircraft`s avionics suites. Sometimes India has to acquire such elements directly from its overseas partners. IN`s Vikramaditya aircraft carrier also faces with several shortcomings," the source said. He added that both ship and fighters were to be refined to reach the combat-ready status. "At the same time, Vikramaditya and MiG-29K/KUB fighters have a great potential. These pieces of military equipment have significantly beefed up India`s defensive capacities," the source added.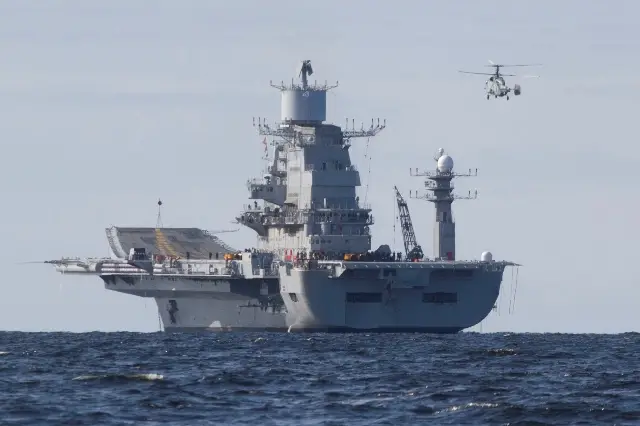 INS Vikramaditya, ex-Admiral Gorshkov. Picutre: Sevmash

India ordered a total of 45 MiG-29K/KUB deck-based fighters (including 8 MiG-29KUB twin-seat operational trainers) to India. The first batch of 15 aircraft (including 4 MiG-29KUBs) was delivered to New Delhi in 2010-2011. The deliveries of the remaining 29 fighters (including 4 MiG-29KUBs) started in 2012. As of late 2015, 38 MiG-29K/KUB planes were supplied to the customer. The Vikramaditya aircraft carrier worth USD2.3 billion was delivered to India in 2013. India became the launch customer for the MiG-29K ahead of the Russian Navy.

The first 16 planes delivered to the customer fly from the Vikramaditya now, while the remaining MiG-29Ks are slated for basing onboard India's indigenous aircraft carrier, the Vikrant, which service entry is planned for 2018.

© Copyright 2016 TASS. All rights reserved. This material may not be published, broadcast, rewritten or redistributed.