a
Naval Forces News - USA
Raytheon's JSOW C-1 air-to-ground weapon delivered to the US Navy
The United States Navy has been delivered the first Raytheon JSOW C-1 weapons in early June, having achieved Initial Operational Capability. IOC was received upon the conclusion of the operational testing against sea and land targets.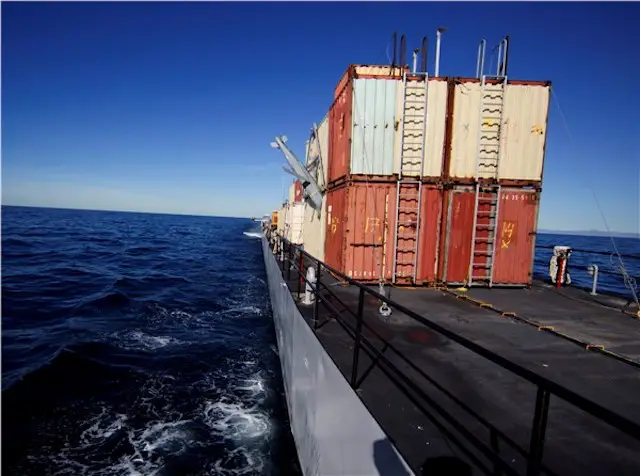 A Joint Standoff Weapon (JSOW) C-1 impacts a target during a flight test in March 2016 at Point Mugu Sea Test Range, Calif. (U.S. Navy photo)
The latest version of the weapon is equipped with a Link 16 network radio, making the weapon capable of engaging moving targets. Through the network radio, the launch aircraft or another designated controller to provide real-time target updates to the weapon, reassign it to another target or to abort the mission. Guidance is also carried out with the use of an IR seeker and GPS/INS system.

Captain Jaime Engdahl, Precision Strike Weapons (PMA-201) programme manager, said that the office provides the warfighter with the first of several net-enabled weapons required to maintain strategic dominance over the Pacific.

JSOW C-1 has a length of 4.1 m, a wingspan of 2.69 m and a weight close to 483 kg. The weapon will be fired from the Boeing F/A-18E/F Super Hornet and the F-35A/C aircraft. It can be launched from a maximum distance of 130 km when the platforms fly at a high altitude.