a
Naval Forces News - Vietnam
Vietnamese Navy Discussed Effective Employment of Kilo Submarine Force
According to People's Army Newspaper, the official media of the Vietnamese armed forces, Vice Admiral Pham Ngoc Minh, Deputy Chief of the General Staff, on March 4th chaired a session of the Scientific Check and Admission Board of the Ministry of National Defence to approve the research project on the employment of the submarine force in national protection wars. Rear Admiral Ngo Quang Tien, Director of the Vietnam Naval Academy, is in charge of the project.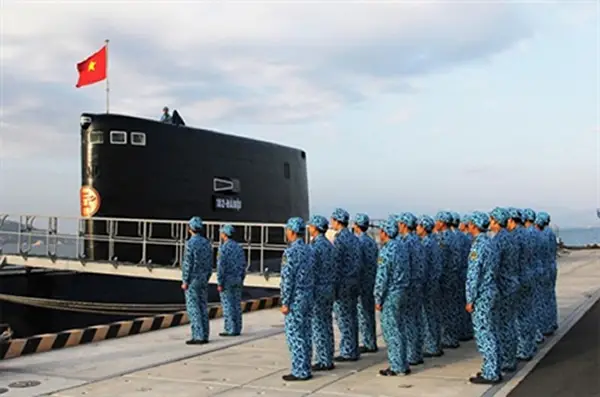 The crew of Kilo-class submarine Hanoi

The submarine force is newly formed and equipped with modern weaponry. Therefore, the employment of the force in an efficient and suitable manner is necessary to contribute to generating the synergy of the whole armed forces in national defence in the new period.

The project deals with fundamental issues such as logistics work, principles of force employment, and the operational plans of submarines.

Under the assessment of the board, the project has laid out a realistic basis for employing the force, serving as the foundation for the Party, State, Ministry of National Defence, and the Navy to direct and command the force effectively and scientifically.

Now that the project has been approved, it can be applied to the training of the force.