a
Naval Forces News - China
Video: New Long Range Anti Submarine ROCket ASROC Emerges Out of China
Our colleagues from East Pendulum are reporting that recent CCTV-7 report lifted the veil on a new long range ASROC (Anti Submarine ROCket) system. The TV report, focusing on a test range of the People's Liberation Army land forces, shows the launch of an unkown missile from a sloped canister.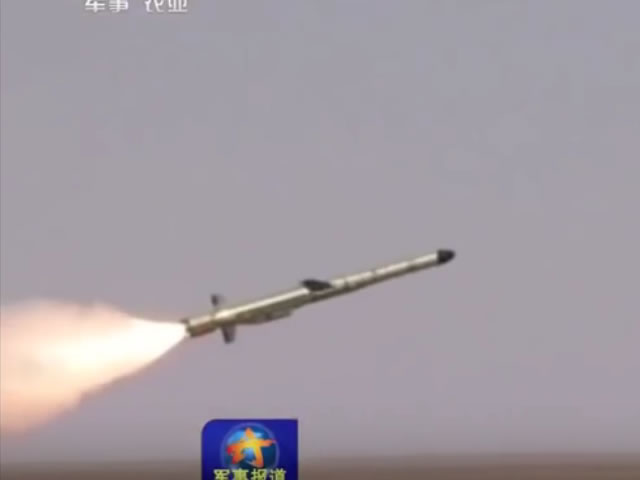 The new ASROC system for the PLAN
The light grey canister does not that belong to a known land-based system, but rather comes close to the ST-16M system, which is used to launch YJ-83J anti-ship missiles on all Type 056 corvettes.
An analysis from East Pendulum indicates that the "missile" seems to be composed of 3 main parts and has of 2 different diameters. One can see from left to right: a small solid-fuel booster, 4 stabilizing fins, an air intake suggesting the presence of a turbofan engine or turbojet, foldable wings and finally, a thiner part (the torpedo).
All these elements suggest that system is a new type of long range ASROC (Anti Submarine ROCket) for the Chinese Navy, which is newer and above all, very different from the existing Yu-8 ASROCwhich is verticaly launched and fitted on about 20 Type 054A frigates.
All these elements suggest that we would have here a new type of ASROC (Anti Submarine ROCket) long range of the Chinese Navy, which is newer and above all, very different from the ASROC Yu-8 with vertical launch that weapons today The big 20 frigate Type 054A. The Yu-8 is an ASROC with a range of about 50 kilometers, its "combat head" is an anti-submarine torpedo with active / passive. It is believed to have entered into service with the Type 054A frigate in 2008.
The Type 054A frigate is an "economic" blue water platform of the Chinese Navy. Built in mass production with at least 26 units and equipped by default with a full ASW suite for detection and attack. However, the rise of China as a naval power and the increase in overseas intervention, which require the presence of larger ships, force the Chinese navy to deploy these frigates more frequently and further away from the Chinese coast.
To prevent this from creating a capacity gap, and to fulfill coastal ASW patrol an ASW variant (Type 056A) was designed from the very beginning of the Type 056 corvette program. There are now 17 Type 056A corvettes of which 8 are already active duty, but the final number is likely to increase in the years to come. Despite a small displacement of about 1,300 tons, the Type 056A is suitably equipped with ASW means with a specific combat system, a hull sonar, a towed sonar, two anti-submarine rocket launchers, and two triple throwers Of torpedo of 324 mm. The need to develop a new weapon, capable of being launched from the same inclined ramps of the anti-ship missiles of the corvette and especially with an increased range, is therefore quite justifiable and justified.
The booster and wings fitted on the new system is likely to give this new ASROC an increased range compared to existing ASROC systems. It could be that this system is intended to launched from land as well. We reported in the past about a (different) truck-launched ASROC system being marketing by Chinese company Poly Technologies. Read More at this link.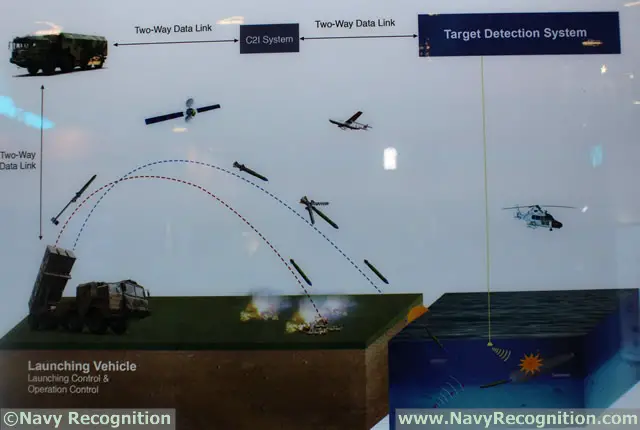 Conceptual overview of the Rocket Assisted Torpedo by Poly Technology