a
Naval Forces News - Russia
Russia's Project 949A submarine Smolensk launches Granit cruise missile in Arctic drills
The Russian Northern Fleet's Project 949A Antey nuclear-powered attack submarine Smolensk has held a live-firing exercise in the Barents Sea, fleet spokesman Vadim Serga said.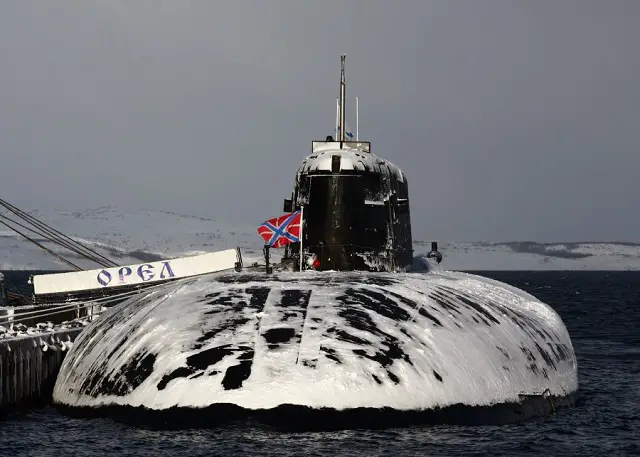 Russian Navy Northern Fleet Orel (K-266), a Project 949A SSGN (NATO designation: Oscar II)
In particular, the submarine launched a Granit (NATO reporting name: SS-N-19 Shipwreck) anti-ship cruise missile from the Barents Sea to hit a practice target on Severny Island on the Novaya Zemlya archipelago in the Arctic, the spokesman added.

"The live-firing exercise was held on October 16. The Granit cruise missile was launched from high-latitude areas of the Barents Sea," Serga said.

"A complex practice target set up deep inland on Severny Island of the Novaya Zemlya archipelago has been used for the first time," he added.

According to the spokesman, the submarine held the live-firing exercise as part of the final check for the 2016 training period. While accomplishing planned combat training tasks, the submarine's crew "showed high professionalism and skills," Serga added.



© Copyright 2016 TASS. All rights reserved. This material may not be published, broadcast, rewritten or redistributed.