a
Naval Forces News - Russia
First Project 636.3 Submarine for Russian Pacific Fleet to be Laid Down in Fall 2017
The keel of the first Project 636.3 (NATO reporting name: Improved Kilo-class) diesel-electric submarine designed for the Russian Navy's Pacific Fleet will be laid by the Admiralty Wharfs Shipyard in St. Petersburg next fall, Director General Alexander Buzakov has told journalists.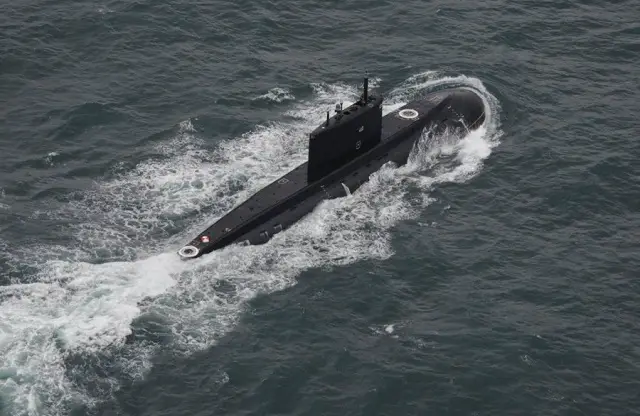 Russia's new Project 636 (Varshavyanka) diesel-electric submarine (SSK) "B-261 Novorossiysk" transiting in Belgium's EEZ. File Picture: Belgian Navy
"The keel laying will be next fall," he said after the St. Andrew's flag had been hoisted over the Veliky Novgorod (Improved Kilo-class) submarine built for the Black Sea Fleet.

"The Defense Ministry and Navy liked the results produced by the submarines during their trials and awarded a governmental order for a new series of Project 636 submarines for the Pacific Fleet to Admiralty Wharfs," Buzakov added.

The director general assured that the ships would be built and delivered on time.
Admiralty Wharfs will build six Project 636.3 diesel-electric submarines for the Pacific Fleet. The deal was struck in the course of the Army 2016 forum held in the Moscow Region. The construction of the second series is due for completion in 2021.



© Copyright 2016 TASS. All rights reserved. This material may not be published, broadcast, rewritten or redistributed.